The firm adds a senior associate in Wellington from London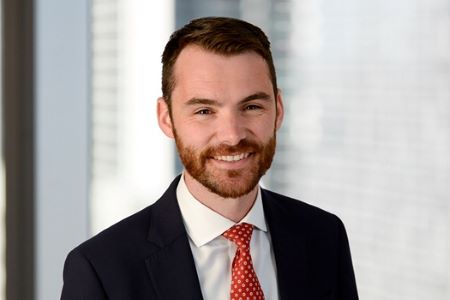 Wotton + Kearney (W+K) has expanded its cyber team in New Zealand with the appointment of Joseph Fitzgerald as senior associate.
Fitzgerald moved back to W+K after five years at DAC Beachcroft in London. W+K and DAC Beachcroft are both members of the Legalign Global alliance. Fitzgerald worked at W+K's Wellington office from 2012 to 2014.
W+K's cyber team expansion comes at a time when cyber crime is estimated to cost the New Zealand economy about $257m per year, affecting more than 856,000 New Zealanders, the firm said. It said that the firm "has been at the forefront" of developments regarding cyber-risk insurance and the first- and third-party liability exposures associated with cyber crime and data loss.
"The firm is one of only a small group that have been chosen as pre-approved breach coaches for several insurers, first and third party claims, policy drafting and general advisory work," W+K said.
Fitzgerald is an expert in professional indemnity and insurance law, with a particular focus on cyber and data risks, data protection, privacy, and tech liability. He has an LLM specialising in computer and communications law.
"We are very happy to welcome Joe back to W+K in Wellington. Joe is highly skilled in advising on cyber and data privacy risks and brings extensive experience from time in the UK, including providing advice on a number of high-profile cyber and data-loss incidents across a range of sectors. I am certain New Zealand insurers and their clients will welcome his expertise in incident response, cyber insurance coverage, data privacy and data protection," said Mark Anderson, who heads the firm's cyber team in New Zealand.
W+K recently scored a high-profile team of six lawyers in New Zealand from a global law firm. The firm also recently relocated a partner from Australia to run a trans-Tasman insurance practice. The firm said that it is now New Zealand's largest specialist insurance firm, with 10 partners and 18 lawyers in Auckland and Wellington.