Are you a lawyer thinking of working in London for a few years? You should probably be looking somewhere else instead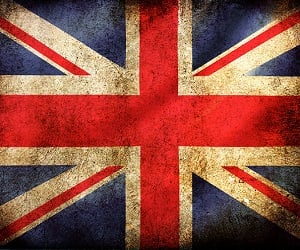 Thinking of working in London for a few years? Unfortunately, you should probably be thinking of going somewhere else instead.
According to Australian legal recruiters, the new international job market means that these days lawyers have a much better chance of finding work in Hong Kong and in other Asian hubs, than in the UK.
According the managing director of Mahlab Recruitment Lisa Gazis, although the recruitment market has slowly been recovering since the low years following the GFC, positions in the UK are still hard to obtain.
"I think the overseas market was subdued for a number of years but it's now showing signs of a gradual pick up," Gazis told
NZ Lawyer
sister publication,
Australasian Lawyer
.
"We are seeing greater interest from UK firms, but an area of the international market that has performed solidly over the last few years is Hong Kong," Gazis added.
Gazis explained that although the Hong Kong legal market was open for international recruits, only the very best candidates had a real chance of finding work there.
"One thing that is increasingly necessary for the Chinese market is skills in Mandarin. But not only spoken Mandarin – firms are looking for people with writing and drafting skills."
Paul Burgess, director of Burgess Paluch Recruitment, agrees that the Hong Kong market stands out as a strong potential destination for Australasian lawyers.
"In the last 18 months Hong Kong has been the best performing global market for Australians seeking work overseas," Burgess said.
Burgess explained that there was strong interest from lawyers in leading Australian firms, typically coming from those who had 5-8 years of experience.
However, Burgess also explained that getting a job in Hong Kong was still no easy task.
"To get a job in Hong Kong you need top-tier or global firm experience and a clean CV that doesn't have any moves on it," Burgess said.
Banking and finance, M&A, insolvency and employment lawyers are currently all areas where work is available in Hong Kong.