International firm appoints new CLO practice head… Law firms still lacking on cybersecurity warns study…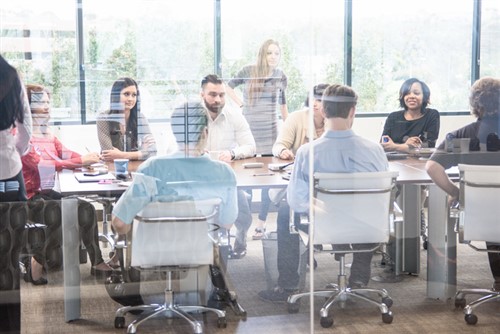 A team from White & Case has advised ESCO Pacific on the development, equity sale and AU$250 million project financing of the Finley Solar Farm, a 175 MW facility to be constructed near Finley in New South Wales, Australia.
Led by partners Adeline Pang and Ged Cochrane, the team included partner Michelle Keen and associates Paul Marshall, Kirsty Campbell, Christina Koravos, Sarah Oh, Kirsten Sugden, Nick Crawford, Emma Jakeman, Barnaby Matthews and Alena Kosmin.
"Australia's renewable energy market is continuing to mature and this transaction demonstrates the continued growth and confidence in corporate power offtake agreements by both debt and equity investors," said Pang.
International firm appoints new CLO practice head
Simmons & Simmons has appointed James Grand to lead its CLO (collateralized loan obligation) offering as part of its structured finance & derivatives practice.
Grand joins as partner in London after 20 years at Magic Circle firm Freshfields and specialises in advising both the sell side and the buy side on CLOs, as well as contentious and non-contentious derivatives work, structured credit, tax structured products, regulatory capital and prime brokerage.
"The Tier 1 Simmons & Simmons practice on both the sell side and the buy side, is the perfect platform for me to develop a substantial CLO
practice, as well as to help further expand their market leading general structured finance offering," said Grand. "I have been immensely impressed with the strength in depth and quality of the team, and I cannot wait to get started."
Law firms still lacking on cybersecurity warns study
Many law firms are still not offering robust enough defences against cyber attacks.
A study from legal IT consultancy LOGICFORCE reveals that law firms are increasingly investing in cybersecurity programs, but most are not implementing many of the protocols that will comprehensively protect them and their clients over time.
The 2018 Cybersecurity Scorecard findings show that while cybersecurity preparedness in the legal industry has improved since our last scorecard, law firms must adopt more effective cybersecurity measures to protect themselves and their clients," said Gulam Zade, partner and general counsel at LOGICFORCE. "Comprehensive cybersecurity protocols are imperative to preserving client trust, protecting the most sensitive data and, ultimately, allowing law firms to differentiate themselves as legal services providers."
The report shows that although there has been improvement in certain types of cybersecurity – penetration and vulnerability testing for example - 36% of firms do not have cybersecurity insurance, 45% of firms do not have formal cybersecurity policies, and 46% do not have cybersecurity training formally documented.