Skadden to pay U$4.6m to settle Ukraine reporting failure… Hogan Lovells hits back at SA corruption claims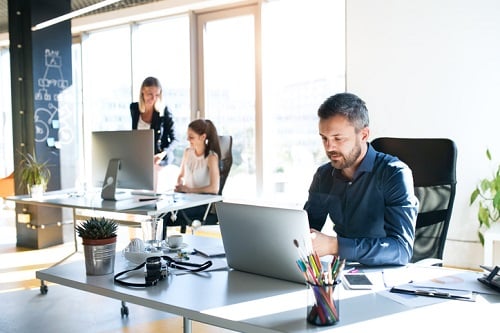 "We're not trying to be a traditional law firm" says KPMG
The regional leader who will oversee the newly announced expansion of KPMG into the Hong Kong legal services market says the strategy is to provide something different.
Stuart Fuller, the former global managing partner at King & Wood Mallesons, is not Asia Pacific Regional Leader for Legal Services at KPMG.
KPMG Law in Australia will work in association with Hong Kong's SF Lawyers to provide legal services for both domestic and multinational clients operating in the Chinese market.
Fuller says the move is reflective of the increasingly important trade and business links between Australia and Hong Kong.
"We are not trying to be a traditional law firm. Our approach is different, with a focus on offering our clients integrated global legal advice and solutions, where we are able to work seamlessly with existing KPMG clients who are looking for local and multijurisdictional counsel. As someone who has lived and worked in Hong Kong for 6 years, I am proud to see SF Lawyers as the newest entry to the network in Asia," he said.
Honson To, chairman of KPMG Asia Pacific and China, says the new operation will focus on key areas such as M&A and deals, and infrastructure projects.
"It will also offer technology enabled legal services, while leveraging significant investments in robotics, artificial intelligence and other technologies developed globally and in China through the KPMG Digital Ignition Centre," he added.
Skadden to pay U$4.6m to settle Ukraine reporting failure
Skadden, Arps, Slate, Meagher & Flom LLP has agreed to pay $4.6 million and publicly acknowledge that it failed to disclose work for a foreign government.
The matter relates to the consulting work undertaken by former Trump campaign adviser Paul Manafort and follows an investigation by the US Department of Justice.
"Law firms should handle inquiries from the federal government the same way they would counsel their clients to: with appropriate due diligence to ensure the honesty of their response," said Assistant Attorney General Demers. "Skadden's failure to do so, and reliance on only the representations of the lead partner on the matter, hid from the public that its report was part of a Ukrainian foreign influence campaign."
The multi-million-dollar payment reflects the fees and expenses the law firm received for its work with Ukraine.
The DOJ statement also says that Skadden "will ensure that it has formal, robust procedures for responding to inquiries concerning its conduct from any federal government entity and ensuring FARA compliance as to its engagements on behalf of foreign clients."
Hogan Lovells hits back at SA corruption claims
The chairman of Hogan Lovells in South Africa has responded to claims made before the Zondo Commission of Inquiry.
The former COO of Basasa, Angelo Agrizzi, implicated former Hogan Lovells partner Brian Biebuyck, in his testimony last Thursday regarding corrupt payments to government officials. Biebuyck left the global law firm in March 2017.
"We are deeply disturbed by what was claimed yesterday before the Commission. We strongly condemn all forms of bribery and corruption and our first priority is to understand for ourselves the events which are alleged by Agrizzi to have taken place. We will take the appropriate actions and will report any criminal conduct to the relevant authorities," said Nkonzo Hlatshwayo, Chairman of Hogan Lovells (South Africa).
He added that the firm adheres to the highest professional standards.