Hogan Lovells launches payments academy for clients… HSF adds three to projects team in Greater China…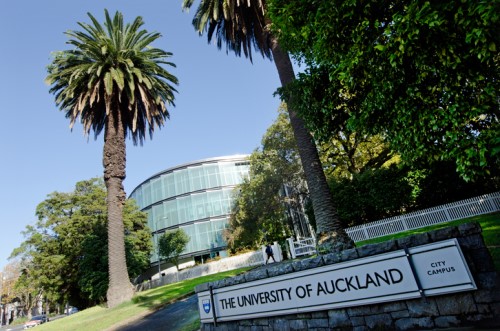 University of Auckland suspends relationship with Russell McVeagh
One of New Zealand's top law schools says it has put its relationship with Russell McVeagh "on hold" for the rest of the year.
The University of Auckland has made the decision following recent allegations about inappropriate behaviour at the law firm, which has prompted an external investigation.
The University's Dean of Law Professor Andrew Stockley has issued a statement saying that his staff and students had expressed concern following the media reports.
"There is widespread feeling that there should have been a much stronger apology and public recognition of the harm that some women law students have experienced, and that the answers reported in the media have been unduly legalistic and narrow," he said. "As an example, there have been comments made to the effect that there were no formal complaints, that privacy prevents the firm saying more, and that in some cases the women consented."
He added that "Russell McVeagh will not be sponsoring nor attending events on campus as part of their recruitment drive."
Professor Stockley says that the law school is working with law firms to ensure that the highest standards of behaviour and professionalism are met.
Russell McVeagh has not commented on the University of Auckland's decision; and declined to comment on a story by the New Zealand Herald which says that a further five universities (AUT, Waikato, Victoria, Canterbury and Otago) have temporarily banned events related to the firm.
In a statement dated 25th February 2018, the firm said that any allegations are taken seriously but that without a formal complaint its ability to prove alleged misconduct is limited.
"We reiterate our commitment to having a culture of zero tolerance of any sexual harassment and have committed to an external review of the serious events of 2015/16 to assist with enabling us to better achieve this. We expect this review to include an examination of Russell McVeagh's culture and how complaints are dealt with."
Hogan Lovells launches payments academy for clients
Hogan Lovells is offering clients online training relating to new payment services laws in the UK.
The launch of the firm's Payment Services Academy is its first foray into services offered by the e-learning industry and adds to its growing suite of LawTech products.
"To our knowledge we are the only law firm offering digital training in this area, marking the course out as an industry first" said financial institutions partner Roger Tym, one of the course co-creators in Hogan Lovells' industry-leading payments team, alongside partners Emily Reid and Jonathan Chertkow, and counsel Julie Patient.
The training is focused on those in the payment services industry in legal, compliance, risk management, product design and operational functions understand their obligations under the UK's new payment services regulations.
HSF adds three to projects team in Greater China
Three new partners have bolstered the projects and projects-disputes capabilities of Herbert Smith Freehills in Greater China.
They are international construction and infrastructure disputes lawyer Hew Kian Heong; Chinese PPP and outbound investment market specialist Ellen Zhang; and Michelle Li, who focuses on construction and infrastructure disputes.
The appointments increase the size of Herbert Smith Freehills' Greater China team to 27 partners and over 170 other legal professionals in Beijing, Hong Kong and Shanghai.