A new app allows barristers to anonymously record and report harassment and bullying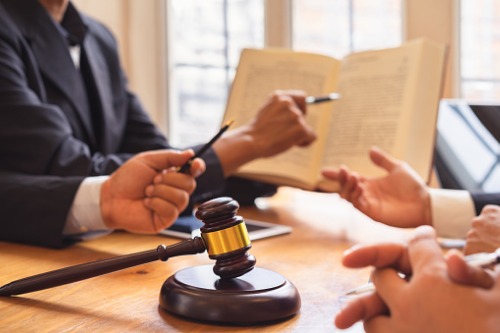 The representative body for all barristers in England and Wales has partnered with a Silicon Valley company on an app that combats inappropriate behaviour in legal workplaces.
The Bar Council has partnered with start-up Spot to use the "Talk to Spot" app, which will allow barristers to talk through, record, and report moments of bullying or harassment at work. The app will be available for barristers this autumn, the council said.
The council said that barristers will be anonymous while using the app, unless they choose to share their details with the council. The moments recorded by the app can be kept by users for personal reference, or printed and sent to their chambers, their employer, or other bodies including the Bar Council.
"No human (not even the Spot team or Bar Council) will see what a barrister discusses with Spot, unless they decide to submit a report – but even then it can be anonymous," the council said in a statement.
The council said that research has shown that harassment and discrimination are currently under-reported across many industries. This undermines the fact that everyone deserves to work in an inclusive, diverse, and respectful environment, it said.
"Although barristers wear wigs and gowns in court, it should not for a moment be thought that the bar does not embrace technology. Paper is disappearing from our courts, with most members of the bar using laptops rather than carrying large paper bundles wrapped in pink ribbon," said Richard Atkins QC, chair of the Bar Council.
He said that the council has been a leader in technology adoption in the profession, having developed an ID card app for mobile phones that allows members of the bar to gain easier entry to the courts. It has also spearheaded a move to electronic voting as of September 2019.
"The 'Talk to Spot' app is another innovative use of technology which will allow barristers to report any inappropriate behaviour they experience, quickly and anonymously," he said.