Ashurst advises on AU$320 million construction sector merger... Woman sues NASA over right to own moon dust...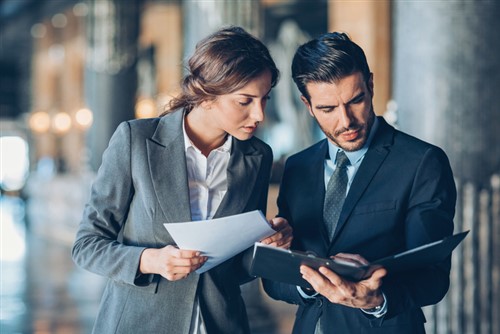 Law firms and lawyers in England & Wales will have to follow some new rules which have been confirmed by the regulator.
It means that solicitors will be allowed to carry out non-reserved legal work in a business that is not regulated by a legal services regulator; and allowing solicitors to provide reserved legal work on a freelance basis, subject to certain restrictions.
"We are now ready to make the changes that are needed to modernise both our regulation and the legal market," said SRA chief executive Paul Philip.
"Our reforms focus on what matters: the high professional standards that offer real public protection rather than unnecessary bureaucracy that generates costs, constrains firms and hinders access to legal services. We believe that the changes will make it easier for firms and solicitors to do business and to meet the needs of those who need their services," he added.
The Solicitors Regulation Authority also announced on Thursday that, from December 2018, law firms will be required to publish prices for certain public-facing services including employment tribunals and debt recovery.
A new digital badge scheme will be developed to show the protections offered by law firms' regulated status.
"Better information will not only help the public and small businesses, but also provide opportunities for firms to promote their individual offer and
the extra customer protections you get using a regulated law firm. It is a win-win for everyone," Philip explained.
Ashurst advises on AU$320 million construction sector merger
A team from Ashurst in Perth has advised Global Construction Services Limited on its proposed AU$320 million merger with SRG Limited.
The combination of equals will create SRG Global Limited and the two firms have entered into a Scheme of Implementation Deed to effect the proposed deal.
The Ashurst team was led by partners Antonella Pacitti and Roger Davies (Corporate) and included senior associate Rowan Krasnoff, lawyer Toby Newnes and graduate Madeleine Hay (Corporate).
Woman sues NASA over right to own moon dust
A strange court case is underway in the US in which a woman is defending her right to own moon dust.
Laura Murray Cicco says that she was given the small container of grey powder by astronaut Neil Armstrong when she was a 10 year old.
Concerned that the space agency may try to take away her prized possession, based on its previous position that "private persons cannot own lunar material," the woman is taking action to protect her asset.
Ars Technica reports that the case, filed in a Kansas court, is simply for a ruling that she is the vial of dust's legal owner.
Although there is no suggestion that Murray Cicco wants to sell the moondust, a similar case in Wichita in 2016 resulted in a court ruling that the owner of a bag which was found to contain lunar material was the legal owner; she sold it for several million dollars.