New Zealand's most contemporary law school has attracted not one, but two of the world's leading academics to take on the Dean of the Law School and Professor of Law roles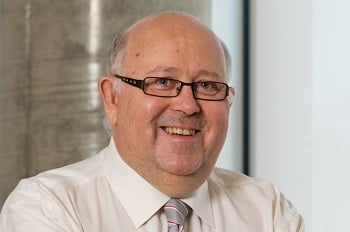 The AUT University Law School, the country's most contemporary, has managed to attract a couple of big guns to tackle the Dean of Law School and Professor of Law roles from October 1.
Professor Charles Rickett is set to step into the shoes of Dean of Law, while his colleague, professor Allan Beever, will be the new professor of law.
Rickett has been a leading academic in law since the early 1990s, and is a graduate of both the Oxford and Cambridge Law Schools.
He's held teaching positions around the globe, including in England, China, Australia and New Zealand.
Currently finishing up as Professor of Law at the University of South Australia, Rickett told
NZ Lawyer
he has a large family in NZ (which includes nine grandchildren) and he and his wife Anne have always intended to retire here.
So when the opportunity to teach at AUT University's Law School came up, it was "too good an opportunity to ignore".
"I have been in a new law school here in Adelaide for four years and know well the sorts of challenges that a new venture throws up - but also the opportunities to build something without having to clear away the baggage that tradition sometimes brings," he says.
Rickett's teaching interests include contract law, equity and trusts, banking law, restitution, theories of obligations and legal ethics, and he has published widely in these areas.
He says he comes from an intellectual family and his childhood was spent in an atmosphere where the commitments that are essential to studying and thinking about law were both valued and constantly present. It was accepted early on that he would naturally attend university and read history or law, he says.
It was Rickett's maternal grandfather - a lawyer in England whom he never met but became something of a hero to him - that sealed the deal.
Rickett believes that the fundamental task of a law school is to educate students to solve problems in a rational way, and to pursue the notion of corrective justice between two parties who are having a dispute.
In this way he says law is the closest we get to applying philosophy, and he tries to avoid simply imparting information on his students, instead encouraging them to think in terms of acquisition of understanding and justification.
"I use a light handed Socratic (question and answer) method in my teaching. Learning law requires reading with thought and at the same time it is an oral tradition that requires students to talk about the subject," Rickett says.
"'Lawyering' is about solving puzzles and problems within a framework where we stand on the shoulders of those who have gone before and who have attempted to solve and answer problems associated with how we live together in a truly successful community which values human beings as more than objects for use to achieve other ends whether social, economic or political."
He's excited at the prospect about teaching in New Zealand again (he's previously taught at the
University of Auckland
as a professor in commercial law,
Victoria University of Wellington
, Massey University and The University Otago) and says that we have an energetic and enterprising young country with both "great challenges and potential".
And while teaching law is a huge privilege because it involves shaping the minds and commitments of future leaders, teachers are not as valued as they should be in NZ society. If this doesn't change, we'll find ourselves lagging seriously behind in a part of the world where teachers and learning are highly prized, Rickett says.
"I have spent eleven years teaching Australians. One aspect that I have found missing in Australian students on the whole which I actually think is not missing in New Zealand is a fundamental curiosity that is the base from which all learning grows - I hope I am right - we need to grasp that curiosity and take our students on the trip of their lifetimes," he says.
"Humility is also in short supply in many Australian students…I hope I will find a humility present in our students that we can take and work with. The whole point of learning is to progress where one knows one needs progression, and that is humility."
Professor Rickett will be joined at AUT University's Law School by Professor Allan Beever, an internationally renowned and widely published theorist of private law.
His research and teaching has focussed in particular on the law of civil wrongs, where he has quickly established himself as a leading rights theorist and advocate for understanding private law as a means of achieving corrective justice.
Beever has previously held positions at the Universities of South Australia, Southampton, Durham and Auckland, and at the Max Planck Institute for Comparative and International Private Law in Hamburg. He has also held a visiting position at the University of Ottawa.
AUT believes that the strong combination of Beever and Rickett is an indication of the future and ambition for its Law School.