Deloitte gets green light for legal services business... HFW to represent 700-year-old shipping livery company...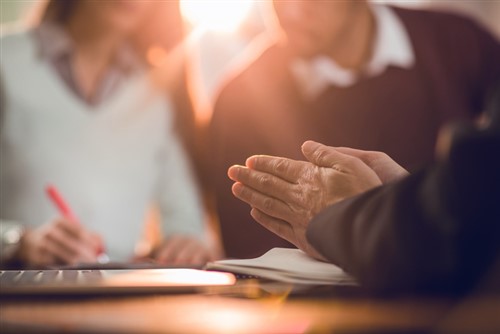 Norton Rose Fulbright lawyers in Sydney and New York have advised on two Australian firsts in relation to the Lal Lal Wind Farm.
A cross-border team from global law firm Norton Rose Fulbright has advised Allianz Global Corporate & Specialty's alternative risk transfer unit, together with its partner Nephila Climate, on a proxy revenue swap for the 98MW Susan River Solar Project and the 78MW Childers Solar Project.
This is the first global proxy revenue swap for two solar projects and first Australian proxy revenue swap for a wind project.
In addition, NRF's Melbourne-based project finance team advised the financiers on the successful financial close of the Lal Lal wind farm, which occurred on 15 June 2018.
The Allianz and Nephila client team was led by Robert Eberhardt (Partner, New York), Vittorio Casamento (Partner, Sydney) and Kelly Davies (Senior Consultant, Sydney), with assistance from Christine Brozynski (Senior Associate, New York) Shen Low (Associate, Sydney) and Christopher Vale (Associate, New York).
The financiers client team for the Lal Lal wind farm was led by Jo Crew (Partner, Melbourne) with assistance from Joanna Taylor (Special Counsel, Melbourne), Claire Whitney (Senior Associate, Melbourne); Celia Boyle (Senior Associate, Melbourne), Hector Sharp (Lawyer, Melbourne) and SuZanne Yap (Graduate, Melbourne).
Deloitte gets green light for legal services business
The last of the Big Four accountancy firms to officially enter the UK legal services industry has been granted a licence.
Deloitte has been approved as a provider of reserved legal services by the Solicitors Regulation Authority and will operate as an alternative business structure.
Deloitte joins EY, PwC, and KPMG in the ever-expanding UK legal services market.
HFW to represent 700-year-old shipping livery company
One of the City of London's oldest livery companies, The Worshipful Company of Shipwrights, has appointed HFW as its Honorary Solicitors.
The Shipwrights company was established more than 700 years ago to safeguard shipbuilding quality in London and HFW's head of shipping says the appointment as its legal advisor is a proud achievement.
"This is a great honour for the firm and reflects the commitment of all our partners, associates and mariners to our great and ancient industry," Craig Neame says.
HFW will act as external legal advisor to the Shipwrights for an initial period of two years.