Ashurst adds another project finance partner in practice push… British PM awaits decision of Supreme Court…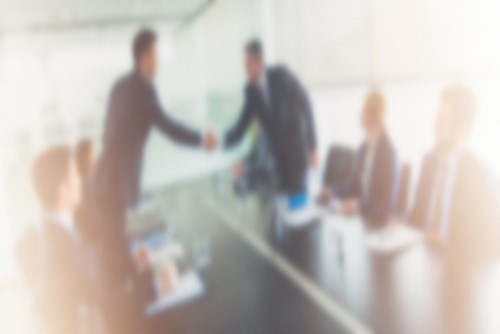 TrustLaw, Nextlaw team up in pro-bono boost
A new partnership between the Thomson Reuters Foundation's global pro-bono network and a Dentons-backed referral network will give extra support to NGOs and social enterprises that are focused on creating social and environmental change.
The partnership means that the pro-bono TrustLaw network, which connects organizations to lawyers worldwide, will benefit from the additional reach of Nextlaw's referral network of more than 700 member law firms.
"We are always looking for creative and innovative ways to increase our reach, to spread excellence in the practice of pro bono and to drive social change worldwide," said Nick Glicher, Thomson Reuters Foundation COO. "Our partnership with Nextlaw Referral Network significantly increases the network of lawyers who can offer their assistance and expertise for free, increasing and accelerating connection opportunities with more NGOs and social enterprises, which in turn allows them to streamline their operations, expand into new countries and scale their impact."
Ashurst adds another project finance partner in practice push
Ashurst's aim of growing its project practice to be one of the global leaders, has led to a second project finance partner hire in a week.
The global firm has added Andrés Arnaldos Montaner to its team in the United States, following the appointment of leading global project finance specialist Betty Cerini.
The latest addition to the team has significant experience advising on the financing of infrastructure and energy projects in Latin America and the US. He joins from Allen & Overy but was previously with Milbank LLP and Davis Polk & Wardwell LLP, and Spanish firm Cuatrecasas.
"Andrés is a brilliant lawyer and his knowledge of Latin America and experience of advising on high profile projects in the region will be invaluable," said Andy Fraiser, global head of project finance and managing partner of Ashurst in the US. "He will work seamlessly with our Madrid office to allow clients to use Madrid as a gateway to Latin America and deliver on what the market has been demanding for some time – a much better value approach to the provision of legal services supporting international investment in Latin America."
British PM awaits decision of Supreme Court
The British prime minister will find out within days if his decision to suspend parliament was lawful.
After three days of hearings, the UK's Supreme Court will announce its ruling which could mean parliament being recalled – and a possibility of Boris Johnson re-running the process.
That's because the court is expected to rule on whether the prorogation was lawful or not; not to stop it happening again.
"He has room for manoeuvre, but I suspect that if he asks for another prorogation there will be another lawsuit," Tom Mullen, a professor in constitutional law at the University of Glasgow told Bloomberg.
If the court goes further there could be a fundamental change to what is considered the executive's right to decide when parliament sits.