Roger Partridge says he's delighted with the amount raised through the ChildFund Trademe auction, where an hour of one CEO's time went for a whopping $7,000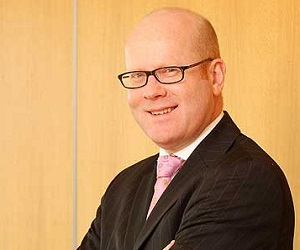 Bell Gully
chairman, Roger Partridge, says he's "delighted" by the amount raised in ChildFund's Tradme auction, which closed on Friday.
The charity auctioned off an hour with 12 of New Zealand's most well-known business leaders over the fortnight leading up to June 6 and Partridge's winning bid went for $755.
"I'm delighted with the amount raised, both for the individual participants and overall. I think they raised just under $30,000. In my own case, I was pleased to earn above my hourly rate," he laughs.
Trelise Cooper came out the clear crowd favourite, with her winning bid reaching $7,000, but Partridge says he was pleased to receive a follow-up email from the organisers, saying his own under-bidder was also keen to pay the winning bid and secure an hour of his time, thus doubling the amount raised by his own personal auction.
"The person who won the bid for me, I probably can't reveal [their identity]," says Partridge. "The second one though was the winner for five or six of the other CEO's. It's a Wellington-based business and they're going to use the…CEO's to provide mentoring or insights for their entire senior leadership team."
Partridge says there was a certain element of friendly competition amongst those who stood for auction.
"Of course we were all blown away by Trelise Cooper…but I think everybody else can feel very happy with the amount they raised individually and there was a little bit of friendly rivalry, which was quite fun," he says.
Partridge, along with 11 other New Zealand business leaders, put his time and business nous up for sale in support of ChildFund's 'Livelihoods Appeal' in Sri Lanka, which will provide micro-loans and business mentoring to families living in extreme poverty.