Three firms advise on milestone Asia power deal… Facebook served with cease & desist for alleged patent infringement…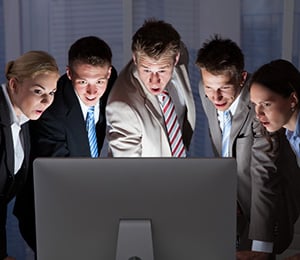 These are the 10 biggest alternative law brands
The biggest global names in the alternative legal services market have been named by research firm Acritas.

In its inaugural survey of senior in-house counsel regarding the law brands, excluding law firms, that first come to mind and are most favoured, the firm has identified the strongest brands in the fast-growing alternative legal market.

Topping the list is Thomson Reuters which was the most favoured brand although not the most recognised. That accolade went to second-ranked PwC Legal, with EY and Deloitte taking the next two places and Axiom completing the top 5.

"Thomson Reuters' investment in technology is coming through strongly as the underlying reason why senior in-house counsel are attracted to their offer. Their products and services are enabling legal departments to innovate and drive efficiency in how they organize and conduct their legal work," explained Acritas CEO Lisa Hart Shepherd.

KPMG is in sixth place, completing the appearance of the Big Four accountancy brands in the index.

"The Big 4 are managing to leverage their vast and sophisticated global relationships to fulfil legal and associated advisory work in one holistic solution. Their sophisticated global brands provide an expectation of quality which creates a powerful platform from which to deliver rapid growth and innovation in the legal services space," added Hart Shepherd.

LexisNexis, LOD (Lawyers on Demand), management consultants Wolters Kluwer and legal software firm CPA Global all make the top 10.

Three firms advise on milestone Asia power deal
Three law firms have advised the partners in a consortium on the acquisition of around $1.3 billion worth of shares in Philippines-based energy firm EDC.

The consortium includes Macquarie's Infrastructure and Real Assets (MIRA) division, and Arran Investment Pte. Ltd. and the deal involved around 31.7% of the voting shares in the Energy Development Corporation.

Hogan Lovells advised the consortium while King & Wood Mallesons separately advised MIRA while Allen & Gledhill were advisers to Arran.
It's the largest ever voluntary tender offer in the power sector in Asia and the largest single foreign direct investment into the Philippines under the administration of President Duterte.

The Hogan Lovells team was led by corporate finance partner Mark Cooper in Singapore and included lawyers in Hong Kong, Beijing, Amsterdam, London and Washington D.C.

Facebook served with cease & desist for alleged patent infringement
Facebook and its subsidiary Instagram have been served with cease and desist notices claiming infringement of patent from its use of two popular features of its services.

The Facebook 'Frames' and Instagram 'Geostickers' geolocation features infringes on a patent for iFramed technology granted to Miami firm UnitedCorp by the US Patent Trademark Office on 3rd October 2017.

A Canadian patent was granted to UnitedCorp in 2016 and there are patents pending in several jurisdictions including Australia and China.

Snapchat parent Snap Inc. has also been served with a cease and desist notice over its use of 'Geofilters'.

"Both Facebook and Instagram take intellectual property seriously and provide their users with tools and recourses to protect what they own ," stated Benoit Laliberte, UnitedCorp's President. "Now that they are aware of the iFramed patent, we hope that they will act just as responsibly. Going forward we will give them every opportunity to be able to use the technology legally."

Facebook, Instagram and Snap have yet to comment.