More than half of new entrants to the New Zealand legal industry are women, so why do partnerships remain so heavily male-dominated?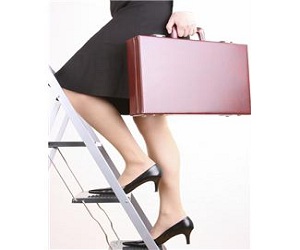 Female lawyers in New Zealand are less likely to earn partnerships at major firms than their counterparts at similarly-sized firms in Australia and the United States, according to the latest research from the Auckland Women Lawyers' Association (AWLA).
The study, conducted by the Gender & Diversity Research Group at AUT University, entitled
Women's Career Progression in Auckland Law Firms: Views from the top, views from below
, shows women made up just 19% of partners at large firms in 2012.
AWLA president, Angela Hansen, says both men and women participated in the research and that there were striking differences between female and male responses from those who were not yet partners.
She says almost all of the women surveyed (95%) endorsed the proposition that there was a trend for women to leave the firms or the profession. In contrast, 30% of the men questioned queried or disagreed with the proposition.
"Common themes emerged as to why women were leaving the large law firms in disproportionate numbers," writes Hansen. "These include burnout, a male-dominated environment, the structure of work and partnership, the masculine culture and women's responsibilities for children, pressures around 'winning' work and a desire for a more balanced life."
Bell Gully
chairman, Roger Partridge, tells
NZ Lawyer
that he believes firms stand to lose more than just the investment they put into their female staff by failing to help them reach partner level.
"Fundamentally, I think it's a waste of human talent if we don't bring our talented women through and retain them in the partnership…I think gender diversity is important to the performance of the overall business, not just because we miss out on the investment in the people we've recruited and then trained, but also we miss out on diversity of thought and approach," says Partridge.
Women accounted for just 8% of all partners at Bell Gully when Partridge took up the chair position. The number has since doubled, bringing the firm level with most of its similarly-sized peers, but Partridge believes Bell Gully still has a long way to go.
"We set some targets of women within the partnership, on our board and in our wider leadership team of 25% by 2025, which doesn't sound all that aspirational - we're expecting to get there before that - but we wanted to set a challenge that was workable and achievable," says Partridge.
The AWLA's research follows last week's release of a similar report by the National Association of Women Lawyers (NAWL) in the US, which reported that just 17% of equity partners at large law firms in that country are women – and that lateral hiring at the level of equity partner heavily favours men. The NAWL report also notes that minority women lawyers are particularly under-represented.
Hansen says there remains a general lack of initiative when it comes to evening the gender-balance at New Zealand law firms.
"There is currently no ground-swell of people agitating for change in the profession to allow for greater gender parity at partner levels, although there were high levels of frustration expressed with the structure for progression," writes Hansen.
She says that, while those surveyed tended to agree there was a need for change, many also feared that advocating for change within their firms carried certain risks.
"It is clear that law firms need to take some responsibility for increasing the number of women in senior roles. Some of the firms have recognised the need for change by adopting varied initiatives directed at developing women into senior roles," she says. "It is evident that continued, meaningful action is needed before real change can be accomplished."