UK regulator aims to make route to the Bar simpler, more affordable… Breastfeeding mums at Dentons to get additional support…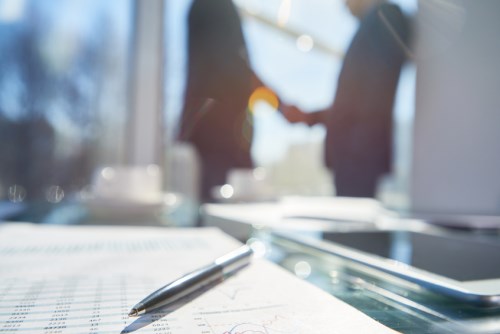 Squire Patton Boggs powers-up fast-growing disputes team
Australian barrister Cameron Ford is joining Squire Patton Boggs in Singapore as a partner.
With the city state seeing strong growth as an international centre for dispute resolution, the firm has been bolstering its International Dispute Resolution practice team in the region, recently adding Christopher Bloch, who was previously a member of the secretariat at the Singapore International Arbitration Centre.
Ford spent 9 years as senior counsel at Rio Tinto handling global disputes and previously worked in-house at Downer EDI, a leading provider of integrated services in Australia and New Zealand; at National Australia Bank, where he was head of dispute resolution for four Australian states; and was a dispute resolution partner in a leading law firm and a barrister at the independent Bar in Australia.
"Our practice is one of the fastest growing in the world," said George von Mehren, Co-Global International Dispute Resolution Practice Group Leader. "In the last six months, we have added seven new partners to our ranks with the arrival of Miriam Harwood and Ali Gursel in New York, and the promotion to the partnership of Eveli Lume and Mária Poláková in Prague, Max Rockall in London, and David Starkoff in Sydney.
UK regulator aims to make route to the Bar simpler, more affordable
The UK's Bar Standards Board says it expects more flexibility and affordability for training when new courses open in 2020.
That's because the regulator has announced that it intends to authorise the Inns of Court College of Advocacy (ICCA) as an Authorised Education and Training Organisation (AETO) for the provision of vocational training for the Bar, subject to certain conditions.
The BSB is also intending to authorise further training organizations before the new courses begin.
"For the last few years we have been reviewing the way in which students train for the Bar in the hope of making that training more accessible, more affordable and more flexible while sustaining high standards," commented Dr Vanessa Davies, BSB's director general. "We are delighted that so many providers are now seeking authorisation to offer the vocational component of training for the Bar and that the ICCA's new two-part course will add to the choice that students will have."
Breastfeeding mums at Dentons to get additional support
Breastfeeding mums at Dentons will get new support when travelling on business in the United States.
The firm has announced that it has added Milk Stork as a benefit of its Dentons' Parent Professional Network. The service helps ship or carry breast milk home while breastfeeding mums are traveling for work.
Dentons has made the service available free of charge to lawyers, professionals, paralegals and business services staff.