Australia's legal profession expected to see low growth … Lawyer donates US$50 million to law school … Ashurst makes 15 redundant in London and switches to Aussie model… WFW launches Dubai office… Detroit bankruptcy nets law firms US$126 million…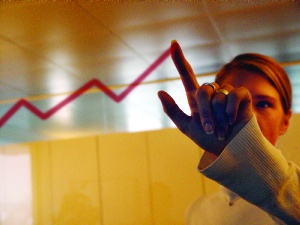 Australia's legal profession expected to see low growth
A new report from industry analysts IBISWorld forecasts continued slow growth for the legal services industry in Australia due to lower demand, increased competition and client cost-cutting.
The Australian
reports that the picture is better, though, than during the financial crisis when the sector saw decline of up to 2 per cent. IBISWorld expects growth of 2.7 per cent this financial year and 2.4 per cent per year thereafter through to 2019-20. Much of the growth in the sector is attributed to the large firms such as
Ashurst
and King & Wood Mallesons that are doing well on the international front. Wages in the profession are expected to increase but will represent a smaller percentage of the revenue, partly due to smaller staffing levels.
Lawyer donates US$50 million to law school
In one of the biggest ever donations to a law school, trial lawyer Thomas Kline of law firm Kline & Specter based in Philadelphia, has gifted US$50 million to Drexel University. The university's president John A. Fry said that the unprecedented donation will transform the university's legal education for generations to come, in what will now be called the Thomas R. Kline School of Law. Trial lawyer Kline has been in the law profession for 35 years and is one of the most respected and successful lawyers in the US.
Ashurst makes 15 redundant in London and switches to Aussie model
Following a redundancy consultation, Ashurst has lost almost half of its overnight production staff in London. Fifteen roles have been cut in a bid to streamline the business and bring the UK operation in line with the Australian model of a central hub outsourcing where necessary. The firm has a larger back-office hub in Glasgow, which is cheaper to run than London facilities.
WFW launches Dubai office
Watson, Farley and Williams is the latest western firm to launch an office in the Middle East. The new team in Dubai is headed by partner Andrew Baird who specialises in Islamic finance; he will be supported by two associates. The firm already has many clients in the region, particularly banks.
Detroit bankruptcy nets law firms US$126 million
The City of Detroit has paid out around US$126 million to law firms in respect of its bankruptcy. The figure is around four times larger than was estimated at the end of last year and may increase to US$150m by the time the matter is settled. The city has been forced to make some severe cuts to public services and is now being criticised further for having built up a surplus of just enough to pay the legal fees. One firm, Jones Day has billed US$50 million while Dentons is receiving US$7.4 million.