Slater and Gordon chief quits as lenders take control… Australia, China highlighted for Ashurst growth… Canadian court orders Google to delete global search results…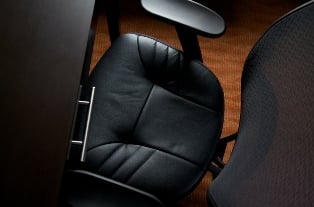 Slater and Gordon chief quits as lenders take control
Slater and Gordon's group managing director Andrew Grech is stepping down from his role after 17 years as a group of lenders takes control of the firm.

The announcement comes as the Australian-listed law firm enters a recapitalisation agreement which will see existing shareholders hold just 5 per cent of the equity as lenders including banks add millions of dollars in working capital. Existing debt will also be restructured.

Grech will stay on as a non-executive director until an suitable replacement can be found in line with the Legal Professions Act 2007 (Victoria).

In a statement to the ASX, Slater and Gordon says:
"Under the RSD, the Board has agreed to undertake a board renewal process which will enable the New Lending Group, who will own approximately 95% of the Company's equity on implementation of the recapitalisation, to elect new directors. All existing directors will resign in due course as new directors are appointed.

Hayden Stephens CEO, Australia and Ken Fowlie CEO, UK will continue to lead the businesses in Australia and the UK respectively. All SGH group functions will now report through to the CEO, Australia."

The full statement can be viewed here.

Australia, China highlighted for Ashurst growth
Australia and China have been key factors in a growth in revenue at Ashursts.

Its financial report shows that revenue grew by around 7 per cent for the year ended 30th April 2017 compared to the previous financial year to £541 million (approx. AU$915 million) while average profit per equity partner was up 11.5 per cent to £672,000 (AU$1.13 million).

Managing partner Paul Jenkins said that the firm has been focusing on increasing revenue and profitability with growth in projects and disputes especially strong.

"M&A has been especially strong in APAC and the firm has also benefited from the resurgence in the structured finance markets. Overall, APAC delivered impressive results, in particular in Australia and China," Jenkins said.

The Middle East has also delivered strong results for the firm while the UK activity has been "encouraging" despite the impact of Brexit.

Canadian court orders Google to delete global search results
In a case which could have widespread repercussions, the Supreme Court of Canada has ruled that Google must delete search results relating to an intellectual property case, worldwide.

The IP case involves a company ordered by the court to stop selling pirated goods and infringing intellectual property of a Canadian firm.

A judge in British Columbia issued an injunction ordering Google to remove search results. While the search engine removed links to webpages containing the goods, it did not delete other links to websites used to list the products. The removal was also only on the Canadian version of the search engine.

The new ruling, which Google is likely to appeal, could theoretically mean that a court in one country could effectively censor global search results, which has caused concern among free-speech and open-internet advocates.

The court says the injunction is temporary and intended to be lifted once the underlying IP case is concluded.