Firms must modernize to avoid "Great Resignation" says Law Society president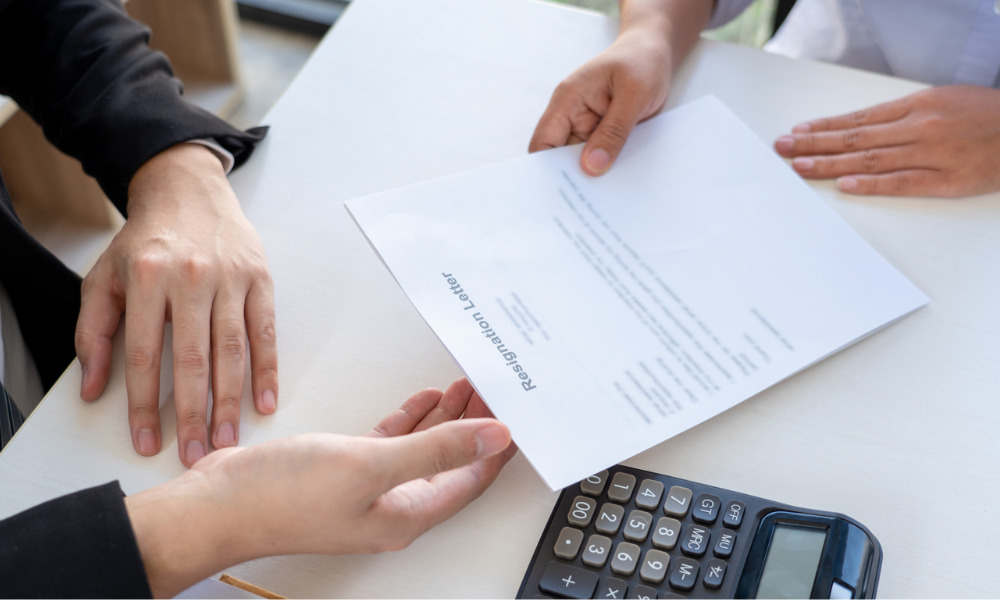 The president of the Law Society of Singapore has urged the legal industry to modernize, in order to stem the tide of staff resignations from the profession, reported Asian Legal Business.
In his Opening of Legal Year 2022 address at Singapore's Supreme Court on Jan. 10, Adrian Tan revealed that a record 538 lawyers left the profession last year, with junior lawyers making up the bulk of that number, reported Asian Legal. This coincided with fewer new lawyers being called to the bar in 2021.
Although the "Great Resignation" — a global trend that has seen employees leave in droves across various industries following the pandemic — may have played a role in some of these departures, Tan said young lawyers were complaining of burnout even prior to 2020, the report indicated.
Asian Legal reported some of Tan's comments during his address: "It may be tougher to be a young lawyer now, than at any time in history. The hours are long, and clients are demanding. Thanks to technology, young lawyers are on call night and day… Many are exhausted," he said. "By averting a Great Resignation, we may spark a Great Revival of the profession."
Tan referenced a generation divide and immense expectations on lawyers, Asian Legal reported.
While many senior lawyers describe themselves as being "married to the law" according to Tan, "boomers" had a chance to grow into their profession at a slower pace, the report states.
"The 21st-century lawyers are different. They want to marry, not the law, but a human being," Tan said, according to the report. He added that while young lawyers work hard, they also want to have a life outside their profession.
According to Asian Legal, Tan said it is possible for the industry to modernize to accommodate the next generation of lawyers, citing the rapid change law firms undertook as a result of the COVID-19 pandemic and work from home requirements.