Clifford Chance forces Europe to 'wake up and smell the coffee'… ThoughtRiver adds AI tool to Microsoft Word…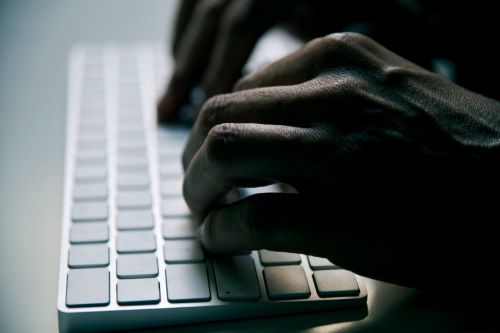 'Sextortion' should not be part of anti-corruption laws says IBA
The International Bar Association is urging lawmakers to avoid 'shoehorning' sextortion into anti-corruption laws and create bespoke legislation.
The act of using a position of power to coerce victims into sexual practices in return for granting something they are empowered to grant, is "shamefully unrepresented in criminal law" says IBA President Horacio Bernardes Neto. "This needs to change. I urge the international community to heed the recommendations of this report and stamp out this behaviour once and for all."
The International Bar Association's Legal Policy & Research Unit (LPRU) launched its report Sextortion: A crime of corruption and sexual exploitation at its annual conference in Seoul last week.
It considered the legal frameworks in Brazil, India, Nigeria, Republic of Korea, Romania, South Africa, the United Kingdom and the United States, and found that, in most, sextortion is considered as part of anti-corruption, anti-gender-based violence or sexual harassment law.
This makes prosecution challenging, the report says, such as financial benefit requirements or position of the perpetrator for anti-corruption laws; other barriers potentially exist when relying on other areas of leglislation.
There is a gap in the anti-corruption framework where sextortion is concerned," said report author and Director of the IBA's LPRU, Sara Carnegie. "Anti-gender-based violence and sexual harassment law is not an adequate substitute for specific legislation. As a profession, we must collaborate to create bespoke sextortion law and ensure that the perpetrators of this conduct are brought to justice."
The full report is available at ibanet.org.
Clifford Chance forces Europe to 'wake up and smell the coffee'
Clifford Chance has advised Starbucks in its appeal against a European Commission ruling of unlawful state aid.
The EC had claimed that Starbucks Manufacturing EMEA BV (SMBV) had benefitted from an advanced pricing arrangement with the Netherlands and gained a selective advantage in the Netherlands.
However, the case brought before the General Court for the annulment of the ruling, resulted in the court deciding that the EC had not proved the selective advantage. It means Starbucks was not liable for the 30 million euros that the EC had ordered.
"This is another major achievement for Clifford Chance's antitrust team and continues the excellent work that we have carried out this year," said Clifford Chance's Michel Petite, a former director general of the Commission's legal service, who co-represented Starbucks. "We are proud to work with Starbucks and clarify that APAs do not constitute create uncompetitive environments."
ThoughtRiver adds AI tool to Microsoft Word
A tool that helps interpret and analyze contracts has been added to Microsoft Word as a plug-in.
ThoughtRiver's AI solution means that lawyers and other legal professionals will have the ability to automatically review and remediate contracts directly within Microsoft Word.
The integration means that users can quickly insert preloaded comments into the document for business colleagues or counterparties to kick off negotiation or discussion of contracts, while also offering up standard clause suggestions for immediate insertion.