While some leaders may feel threatened by the rise of in-house teams, Buddle Findlay chairman Paul Beverley sees an opportunity for growth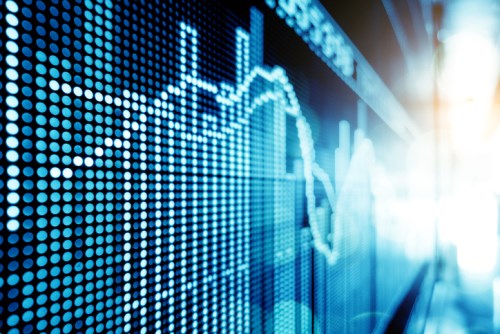 "I think one of the issues that we've faced for some time, which is well-known, is the significant growth in size and strength of in-house legal teams," says Paul Beverley, who now holds the reins at
Buddle Findlay
. "One thing I'm very strong on is the need for external legal providers to be able to complement those internal teams – work on their side and complement them. I actually see there's an opportunity for firms to be able to excel in that area."
Beverley, who became a lawyer because it "
looked interesting
," took over the leadership of the top firm from
Peter Chemis
in April. Chemis said then that he's
confident the firm in good hands
as he returns to full-time practice in employment law.
Beverley says his primary focus to enhance the firm's growth is culture and ensuring the firm keeps its ability to adapt.
"I believe we have a very strong culture and it's something we need to nurture and grow. A big part of that is our people and the relationships we have both internally and externally. That's a key focus for me," he says.
"I think the other one is really making sure we're agile and adapting to the changing legal market so that we have the right people and philosophy in our firm in terms of the legal market that is 2017 and beyond. I'm very keen on making sure that we are fit for purpose in 2017, and I think we are, but that's something that we need to keep focusing on. My main focus is to make sure that we have a strong and cohesive culture and we can keep building on the success we're seeing today," he adds.
Key to the next years of growth for the firm will be focus and demonstrating that its work adds value to clients' businesses, Beverley says. That's especially true as the business landscape has shifted significantly, particularly in how in-house legal teams have been structured.
"For me, it's all about focus. Law firms have to be very focused on how they can add value. That's in a different place that it was 10 or 20 years ago. Often, firms were the in-house teams for large corporates. There weren't particularly large in-house teams. The way we can add value now is in a different way and in different places," he says.
Adding value also extends to non-legal work and specialist knowledge, Beverley says. It's also about knowing what type of work clients are briefing out.
"In the legal area, there's a lot of work that's no longer briefed out," he says. "It's about having teams that can respond to the need for specialist advice or volume work that would not ordinarily be done in an in-house team. In the non-legal work area, I think it's about taking a partnership type philosophy and trying to find a way to help in-house teams succeed and to be able to work beside them. There are really great opportunities in that area."
Beverley says that in his area of expertise, which is resource management, they have a large volume of cases that are not often done in-house because the matters are resource-intensive. In other areas, such as information and communication technology, matters often require very specialist skills that many in-house teams typically will not internally hold positions for.
"It's about understanding the market and the needs of your clients really, and building your external offerings around that," Beverley says.
Related stories:
Pursue your passion
Staying relevant in the changing business of law