The review will investigate multiple allegations of sexual misconduct at the firm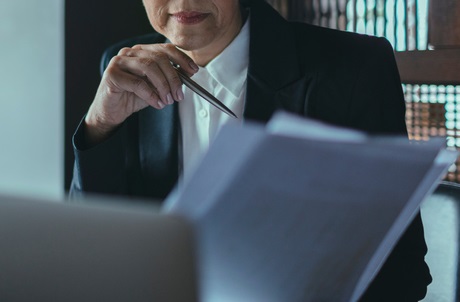 Dame Margaret Bazley has agreed to head the independent review of Russell McVeagh, as the firm deals with serious allegations of sexual misconduct.
Malcolm Crotty, Russell McVeagh chair, announced the appointment and also confirmed that Bazley will be assisted by a woman lawyer whose appointment will be announced shortly.
Extensive experience
The renowned public servant has an extensive history in leading investigations. She headed the Commission of Inquiry into Police Conduct in 2007, was a member of the Royal Commission on Auckland Governance, and reviewed the Legal Aid system in 2009.
She also reviewed the process, protocols, and procedures of the Wellington Rugby Football Union for player recruitment and management and monitoring of player behaviour in 2016. Bazley has also led several state sector organisations and was a member of the Waitangi Tribunal for ten years.
"We recognise that the incidents of sexual harassment that have occurred at our firm have had a profound effect on the women involved and we are truly sorry and horrified that they occurred," said senior partner and former chair Pip Greenwood. "We are committed to ensuring that such incidents do not happen again. We are extremely grateful to Dame Margaret for agreeing to conduct this review. We have been conscious, in making this appointment, to appoint a person who is truly independent as well as who has experience in such work."
Crotty said that the women who have been subjected to any form of sexual harassment want to be assured that the review will be thorough.
"Our staff and partners want that as well," he said. "We think that Dame Margaret's significant review into police conduct and culture resulting from the Louise Nicholas case will provide that assurance."
Full access
Russell McVeagh said that Bazley will have full access to material and any staff who wish to participate. The firm has also released the scope of the external review.
The investigation will tackle sexual harassment claims of the summer of 2015/2016 and the firm's response to those claims.
It will also consider any other sexual harassment claims or any other improper conduct that may be brought to the attention of the external reviewer and the firm's response to those claims.
The review will also consider the firm's standards, systems, and policies relating to the management of staff, the firm's implementation of those policies, and whether the policies adequately safeguard staff from sexual harassment.
Bazley will also assess the culture of the firm, as well as give advice and make recommendations regarding the full scope of the investigation.
Russell McVeagh announced the independent external review last month after an exposé that made headlines in New Zealand and Australia.
It said two young women complained about the sexually inappropriate behaviour of two older male lawyers during a firm Christmas party in Wellington two years ago.
Just over a week after the allegation, an academic revealed another incident that happened at the firm more than 10 years ago.
She said that an upset student came to her and told her that a gathering after a seminar at the firm devolved into several staff members having sex with several students on a boardroom table in front of other students.