Talented associates are crucial to the success of any firm - but once you've got them, how do you keep them from moving on to greener pastures?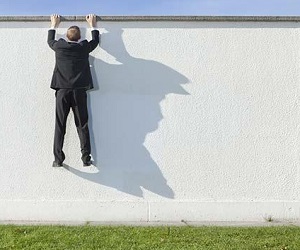 There's no magic formula for holding on to talented associates, admits managing director Major, Lindsey & Africa managing director, Kati Weaver, Esq. However, there are three key things she believes firms can do to retain high-quality staff.
In an article published on the company's website, Weaver claims 70% of entry-level associates and 79% of lateral associates leave their firms within the first five years of arrival - most often leaving to work for a competitor. While her figures are US-based and local data isn't readily available, a recent stream of domestic appointments suggests New Zealand lawyers are happy to move around as well. Last week
NZ Lawyer
reported that
Simpson Grierson
had appointed eight new associates, not all of which were the result of internal promotion; likewise with
Kensington Swan's
announcement on Monday.
Weaver argues that firms need to do three things in an effort to retain quality associates: install formal assignment systems, investigate thoughtful mentorship programmes and encourage associate-client contact.
"Associates want to work at firms where they can gain real substantive experience and measurable professional development," writes Weaver. "Firms can achieve both of these goals, thus keeping the best associates, by instituting a formal assignment system, investigating a thoughtful mentorship program, and encouraging associate-client contact."
But how relevant are these tactics in the New Zealand legal market? Given the size of many US firms, for instance, perhaps it's not surprising that associates in that environment have little contact with clients, leading them to feel, as Weaver puts it, "like another cog in a wheel".
Buddle Findlay
national human resources manager, Jo Calder, tells NZ Lawyer that a high level of associate/client contact is in fact one of the
Buddle Findlay
associates' key competencies.
Lane Neave
human resources manager, Charmaine Herron, agrees, saying all of
Lane Neave
's associates have strong relationships with their existing clients.
"In fact," says Herron, "many have developed such strong relationships that they have become the key contact…I can't comment on what other firms have in place, but at Lane Neave we certainly encourage as much associate-client contact as possible."
In her article, Weaver also suggests firms need to work towards providing "thoughtful" mentorship programs.
"Associates often tell me that they are tired of feeling as though no one is looking out for them or their long-term career goals. Associates also complain about incompatibility with their current mentor. [They] want a mentor that they can trust to monitor their professional development and champion their advancement when appropriate, but they also want to like and respect their mentor."
Calder says that Buddle Findlay provide bespoke coaching for their associates based on individual needs, rather than utilising a standardised associate/mentor matching system such as those used by many US firms - a tactic which is eased by the relatively small size of most New Zealand firms.
"We do not operate under a one-size-fits-all approach; rather we assess and cater for each associate based on their individual needs," says Calder.
Weaver's final suggestion, however, that firms install formal assignment systems in order to ensure workloads are distributed fairly among associates, is perhaps more relevant in a local context.
"Formal assignment systems are essential tools for ensuring deliberate, comprehensive and successful associate growth and development. Firms should task a partner or partners with assigning work based on associate work load, development, variety, performance and desire. Associates consistently inquire about a potential firm's assignment system (or lack thereof), because they recognise almost immediately upon entering the practice that they have enough to worry about between navigating a new work environment, handling a busy schedule and producing the best work product."
The last thing they want, writes Weaver, is to have to worry about the politics of partner/associate relationships, or ensuring that their substantive development is on-track.
Herron says Lane Neave hasn't adopted a formal assignment system, but that when allocating specific tasks to associates, the supervising partner takes a number of issues into consideration, including area of expertise, client fit, ability to lead a team – and capacity.
The system at Buddle Findlay appears is relatively similar.
"Work is relayed through regular and open dialogue between the associate and their supervising partner, both through the quarterly and annual performance discussions…and additionally through regular 1:1 and team meetings that exist outside of the performance framework," says Calder.
In the end, systems which work in one country – or indeed at one firm – may not always translate readily to another. However, Weaver maintains that so long as firms make associate development and experience a top priority, they stand a good chance of retaining quality staff.
"As a former associate and in my current role as a legal search consultant, I am regularly asked by partners and law firm management about ways to compete for and keep the best associates. The answer is simple: control the controllable. Firms face a number of variables that are beyond their control, including salary, bonus structure, partnership track, geography, economics and work flow. The key to retaining the best talent is to focus on what can be controlled: associate experience and development."