Law recruiter identifies trends for the profession… law firms warned of multiple scams using their identities… judge criticises lawyer in court for looking like a Harry Potter character…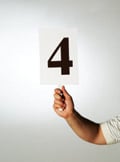 Law recruiter sees four trends in the profession
A major recruitment specialist has identified a number of trends in the legal profession as the marketplace continues to change the business of law. Robert Half's research says that there are four main trends. Firstly general counsel are seeking greater value and flexibility from outside law firms; affecting billing, staff resources and specialist knowledge of sectors. Secondly, general counsel are involved more in business decision making and will typically have five law firms on a retainer but will take more high-value work in house. Technology is the third trend; it's driving the desire for more flexible workplaces and practice, both from clients and lawyers. Finally, there is increased demand for experts in specialist areas with corporate governance and regulation, privacy and data and globalisation being most highly sought.

Law firms' identities used in scams
Scams involving law firms are on the rise. Some involve genuine law firms' identities while others misuse the trust that people have in the profession for criminal gains. In some case the identities or images of genuine lawyers have been used on fake websites or in emails sent to potential victims asking for processing fees to release money; this has been on the increase in the last few months in the UK according to the Solicitors Regulation Authority. In the Philippines there is a separate scam involving job offers that appear to come from law firms and other companies in Europe. The Philippine Overseas Employment Administration says that recipients are asked to send cleared funds for processing visas, travel permits and other documents. Law firms should be vigilant about potential misuse of their identities, for example by taking seriously any enquiries from people who say they have received an email from them. Online reputation experts also recommend periodically searching online for the firm's name and contact details as this can reveal use on fake sites.

Judge criticises lawyer as looking like a Harry Potter character
A solicitor-advocate has responded after a judge criticised his clothing. Alan Blacker was appearing in a Crown Court in Lancashire, England, when the judge compared his appearance to "something out of Harry Potter" in front of the jury and members of the press. Blacker was wearing ribbons for charity on his gown but claims they were discreetly placed at the bottom of the garment, out of sight of the jury. He believes the comments represent the snobbery in courts as he is from a background considered working class and is not a barrister. This alleged snobbery is despite, or perhaps because of, his use of a hereditary title in court; Blacker is entitled to use the name Lord Harley.