Top-tier New Zealand firm was awarded the Rainbow Tick certification, but says this is only just the beginning.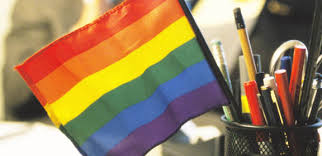 Russell McVeagh
has been awarded the Rainbow Tick certification after undergoing a six-month diversity and inclusion audit process.
The Rainbow Tick New Zealand was developed after national consultation with LGBTTI groups in New Zealand by Rainbow staff at Affinity Services in Auckland.
"It sends a great message to our staff and our clients that we embrace diversity at Russell McVeagh," said CEO
Gary McDiarmid
.
However, he adds that the law firm has learned it still can improve.
"We place great importance on diversity and inclusiveness in our workplace although by going through this process, it has become clear that we still have a way to go on our journey," McDiarmid added.
Meanwhile, HR director Lesley Elvidge noted that a workplace where people can be themselves without being judged or disadvantaged helps the firm attract and keep the best talent.
She added that Russell McVeagh focuses on gender, ethnicity and LGBTTI inclusion in the firm's "Diversity Project".
The Rainbow Tick audit assesses a business through six standards: organisational capability, cultural safety, professional development, consumer consultation, disclosure and documentation and access and intake processes.
Staff from both the Auckland and Wellington offices of the law firm participated in the audit process.