Ashurst focuses on fintech for new legal accelerator programme… Panama Papers law firm partners want movie stopped…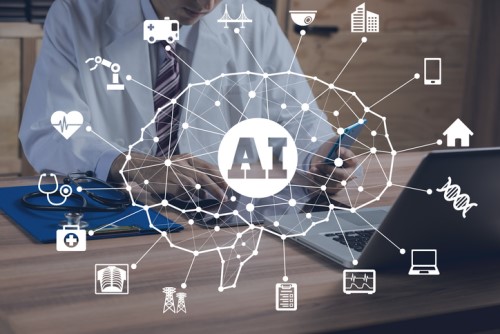 PwC powers-up legal services with AI platform
PwC's expansion in the legal services market will be powered by new artificial intelligence products.
The 'big four' services firm will work with ThoughtRiver, whose core platform standardises the interpretation and review of legal contracts, as part of a wider technology play.
"We are at an inflection point at which we have the opportunity to enshrine PwC's legal expertise in cutting edge software," said Mike Bailey, PwC Technology and Transformation Leader. "We look forward to working with ThoughtRiver to develop an AI solution that will offer significant benefits to our clients."
It's PwC's entry into the LawTech space and the first of its products powered by the new collaboration is expected during the first quarter of 2020.
Ashurst focuses on fintech for new legal accelerator programme
Ashurst has launched a new programme aimed at fintech companies to help them gain insights into legal issues affecting their industry.
FinTech Legal Labs is a multidisciplinary collaboration between 19 of the firm's partners and senior lawyers and the program will run over three days for businesses at various stages of development.
The programme will be led by London partner Abradat Kamalpour and the team includes Sydney-based co-head of Ashurst Digital Ventures Jamie Ng.
"This is an exciting new initiative from the Ashurst global FinTech group, which is a key area of focus and growth for the firm," said Kamalpour. "Leading financial institutions and investors have recognised that financial technology is critical to their future and success and having access to cutting edge FinTech companies is increasingly becoming an important part of their strategic planning."
A panel of experts from the legal profession, corporates, leading financial institutions, investors and potential JV partners will provide their expertise to the programme.
Panama Papers law firm partners want movie stopped
Partners of the law firm that were exposed in the Panama Papers leak have launched a defamation action over a movie based on the scandal.
Jurgen Mossack and Ramon Fonseca say that the Netflix movie The Laundromat portrays them as "ruthless, uncaring lawyers who are involved in money-laundering, tax evasion, bribery and/or other criminal conduct" and they want the movie halted.
The Guardian reports that documents filed to the court say the movie may affect the pair's trial in Panama on charges related to the now-defunct law firm Mossack Fonseca.
They are also under investigation by the FBI and believe that the movie would interfere with their right to a fair trial in the US.
The movie is due to launch on Netflix this Friday and stars Gary Oldman Antonio Banderas and Merely Streep.