Regional divorce centres are struggling, Ministry of Justice data show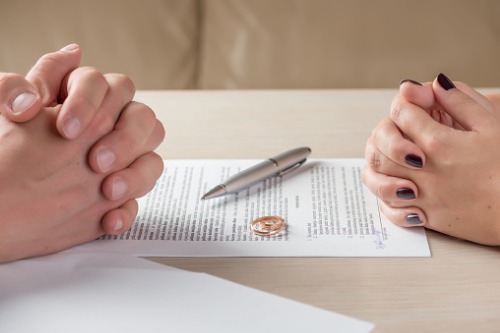 Divorcing couples have had to wait record lengths in the UK because of case backlogs, data from the Ministry of Justice show.
In the January-to-March quarter, the ministry found that the average time from petition to decree absolute was 59 weeks, while petition to decree nisi was 33 weeks.
The averages "represent the highest figures so far for the periods covered by this bulletin," the ministry said. The record waits stem from "divorce centres processing a backlog of older cases," it said.
The news comes as the UK's 11 regional divorce centres face an uncertain future, with criticism coming from senior family judges, The Law Society Gazette said. Sir Andrew McFarlane, president of the family division, revealed that the centres are being replaced by an online system.
McFarlane said that the centres "have not worked well." Just days after, Sir James Mundy wrote in a judgment that the centres are now "bywords for delay and inefficiency, essentially because HMCTS has been unable or unwilling to furnish them with adequate numbers of staff and judges."