White & Case chair to lead firm until 2023… Large US law firms are paying 1st year associates more…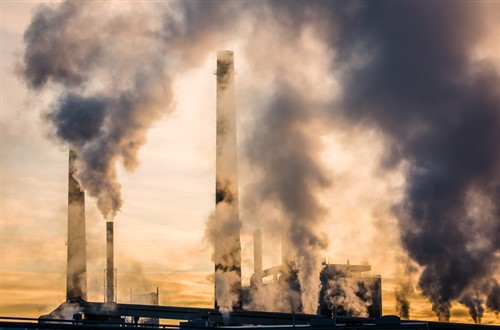 Prince Charles says GCs have a unique role in climate change fight
Members of the Associate of Corporate Counsel have heard how their unique positions can help drive the fight against climate change.
HRH Prince Charles says that there is not a choice between corporate profits and sustainability – and general counsel can help meet the demand among investors for better Environmental, Social, and Governance (ESG) information.
But he also noted that with ESG-related litigation rising, GCs will need to use their influence to ensure that their companies are doing what's required to mitigate climate change risk.
Speaking via a recorded video, Prince Charles said that environmental issues in particular "are only going to become vastly more important for your companies, [and] humanity. So there really is no time to lose."
The Prince was speaking as part of his global Accounting for Sustainability project which is urging organizations to adopt socially responsible and sustainable business practices.
White & Case chair to lead firm until 2023
High Verrier will serve as chairman of White & Case until 2023 after he was re-elected for a fourth consecutive term.
The project finance lawyer has been with the firm for 35 years and made partner in 1994. Ten years later he joined the global management team and became chairman in 2017.
Although he is qualified in New York and is currently based there, he has spent much of his career in Indonesia, Turkey, and Russia.
Large US law firms are paying 1st year associates more
First-year associate salaries in law firms in the US are on the rise.
A survey from the National Association for Law Placement shows that the overall median first-year salary as of 1st January, 2019, was U$155,000, up $20,000 (14.8%) from the previous survey, in 2017.
Those at firms with more than 700 lawyers saw the largest increases (16.1%) adding $25K to the median first year salaries that their 2017 predecessors could have expected, to a total of $180,000.
"There has been abundant news coverage of the salary hike to $190,000 for first-year salaries at many of the largest law firms, and we see that reflected in the data collected in this year's salary survey," noted NALP's executive director James Leipold. "As with other associate base pay hikes in the past, while the press focus is usually on how quickly law firms race to meet a market change like this one, the data reveal that there are in fact many large law firm offices that are still not paying $190,000 as a base first-year salary."
He added that these hikes often take two or more years to move through the market.
"They also have the effect of driving up starting salaries in markets that have a lower base, and we see that movement in this year's data as well," concluded Leipold.