The host of the 2014 10th Annual New Zealand Law Awards has been revealed - and nominations are now open for all 22 categories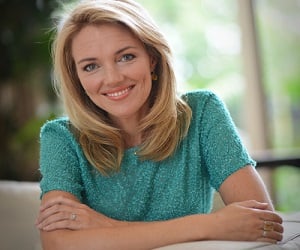 Media personality, Petra Bagust, has been announced as the host of this year's
10th Annual New Zealand Law Awards
.
Bagust has hosted a wide range of programming throughout her career, including travel, real estate and game shows. She has also been a regular host of the annual event Coca-Cola Christmas in the Park.
Highlights of her career so far include TV3's
What's Really In Our Food?,
which saw her nominated for the Qantas Media Award for Best Presenter in 2009 and 2010, a weekly radio programme alongside Pat Brittenden at Newstalk ZB and a year spent co-hosting TVNZ's
Breakfast
show, alongside fellow presenter Corin Dann.
The 10th Annual New Zealand Law Awards will be a prestigious, black tie event, held November 6, 2014, at Princes Ballroom, Pullman Hotel, in Auckland.
This year's 22 categories recognise law firms and in-house legal teams, leading individuals and landmark deals. Unlike previous years, nominations will be invited from the legal industry itself, followed by extensive research to compile a list of finalists.
To nominate yourself or someone you know,
click here
to visit the nominations page.