Recognition at the industry's leading awards event was a highlight of their careers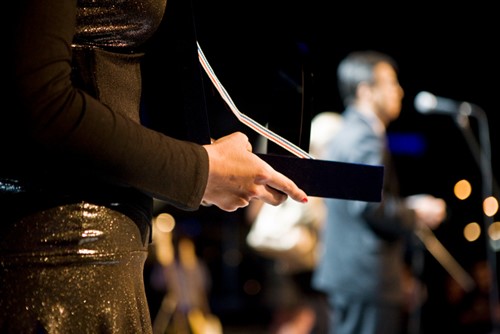 Being recognised at the New Zealand Law Awards is one of the most prestigious achievements in the legal industry. As three winners from last year will tell you, recognition at the country's leading legal awards event is one of the highlights of their careers.
Emily Acland, general counsel New Zealand of Vocus Group, said that it was an honour to be awarded last year's Young In-House Lawyer of the Year given the talent in the finalist category and across the in-house community.
"It was a very special recognition of some hard work that was required to upskill in a new industry, as our New Zealand business continues to expand into new areas," said Acland. "The award event and associated functions also provided a great opportunity to network and exchange ideas and challenges with other legal counsel. It's a good reminder that even as sole counsel we're not alone!"
Hayley Evans, director legal and risk at the Wellington City Council, said that being a member of last year's Team of the Year was an "immense" privilege.
"Being a relatively new team, we had been working really hard on building our internal relationships, and the external recognition was a powerful boost to our work," said Evans. "It was a really special moment for our team and solidified us as a tight unit."
For Anderson Lloyd CEO Richard Greenaway, winning Legal Personnel Employer of Choice and Mid-size Law Firm of the year was a great opportunity to celebrate the success of the industry and to network with peers.
"Having been fortunate to have won a few awards over recent years, that success enables us to celebrate internally and also it assists validate the firm's credentials to clients, prospective clients and prospective employees," said Greenaway.
It's the final day to nominate an individual or firm for the next NZ Law Awards. The full list of categories open for nomination is available online here.