Three women are this year's recipient of the New Zealand Law Foundation's Ethel Benjamin scholarships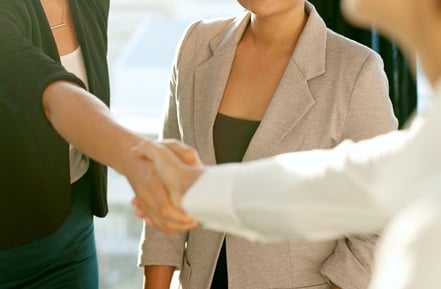 Three outstanding women lawyers are getting support from the New Zealand Law Foundation.
Rez Gardi, Taylor Burgess, and Kate Stone are this year's recipients of the foundation's Ethel Benjamin scholarships. The scholarships honour Benjamin, who became the country's first woman barrister and solicitor with her admission in 1987.
The grants for outstanding women lawyers have been given for the last two decades. They provide up to $20,000 assistance for study in New Zealand, and up to $50,000 assistance for study overseas.
Gardi, who was named the Young New Zealander of the Year in 2017, will use the scholarship to support her LLM at Harvard Law School.
"Today, there are approximately 65 million forcibly displaced persons, including over 21 million refugees. Responding to displacement around the world is a global responsibility," she said. "By pursing a Master of Laws focusing on the interface between refugee law and human rights, I will be better equipped to play a part in making a difference as an advocate in this global crisis, as well as sharing my learnings with others to ensure that we all do our part."
The scholarship will support Burgess' LLM at Yale Law School. She plans to specialise in public health and human rights law.
"I plan to write an independent research paper that examines how the New Zealand courts should strike a balance between government powers and individual rights in the contemporary public health environment," she said.
While the government is trusted with intrusive powers to act in the populace's interests, those powers affect privacy, personal autonomy and bodily integrity, she said.
"It is the perfect time to examine the Courts' role in striking this balance and to develop a robust Bill of Rights framework for the future scrutiny of public health decision-making in New Zealand," she said.
Stone will pursue an LLM at Columbia Law School. She will study law and social change, with a focus on criminal justice system reform.
"I intend to study the conditions necessary to support civil society to organise and mobilise in pursuit of social change and the effective use of legal tools in this area," she said. "The heritage of the civil rights and other social justice movements in the US provide a unique environment within which to develop my understanding of the opportunities for, and barriers to, using the law as a tool for social change."
The scholarships are awarded to postgraduate women with law degrees who have been accepted to postgraduate law courses. It is administered by University New Zealand on behalf of the New Zealand Law Foundation.