Lexis Nexis announces JV to further contract analysis… Judge finds against lawyer who sued regulator over his own mistake…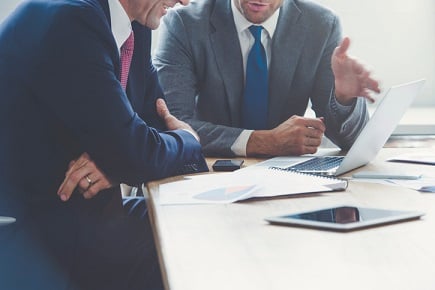 One year after GDPR came into effect many firms are non-compliant
It's been a year since the European Union introduced its GDPR legislation, impacting businesses around the world.
But a new survey has found that even in the EU itself, 30% of companies don't believe they are compliant with the rules and 13% are not sure.
The poll conducted by the European Business Awards on behalf of tax and auditing consultancy RSM, found that businesses that are not compliant are unsure of how to implement the rules, do not understand when consent is required, don't know how to monitor employees' use of data, or how to ensure third party supplier contacts are compliant.
"With so much pressure on organisations to meet complex requirements, we saw GDPR fatigue setting in last year. Middle market businesses were overwhelmed by information from the press, industry bodies and stakeholders. Many organisations simply gave up and reverted back to the old way of doing things," said Steven Snaith, Technology Risk Assurance Partner at RSM.
Lexis Nexis announces JV to further contract analysis
Analytics information provider Lexis Nexis Legal & Professional has announced a joint venture with contracts intelligence firm Knowlable as the legal profession's use of machine learning intensifies.
The JV will see both companies operate separately under their existing management but also working together to further the scope of contract analysis.
For Knowlable, the venture means access to Lexis Nexis' wide customer base and infrastructure; while for Lexis Nexis, the deal means its customers will benefit from leading contract analytics alongside the existing portfolio of advanced technology-enabled decision tools and analytics.
"Data and analytics are integral to the future of the practice of law and Knowable is widely recognized as a leader in the contract analytics space," said LexisNexis Legal & Professional CEO, Mike Walsh. "Bringing this expertise together with our own strengths in AI, machine learning and natural language processing, as well as our vast content sets, will enable us to deliver new and unmatched innovations that will transform the way our customers work."
Judge finds against lawyer who sued regulator over his own mistake
A lawyer who mistakenly believed he was formally qualified to appear in the UK's higher courts has lost his case against the regulator who challenged him.
The Law Society Gazette reports that Akindele Ogun had been regularly appearing in the higher courts for 12 years having believed that he could do so after passing an advocacy assessment.
However, he had not applied for a certificate from the Law Society to be formally qualified.
The matter came to light during an appeal in the commercial court questioned Ogun's right to appear and the Solicitors Regulation Authority investigated.
Ogun then pursued a judicial review of the SRA's decision claiming it was irrational and violated his human rights.
But Mr Justice Mostyn said that the case was untenable, appeared disproportionate, and awarded the SRA £18,000 in costs.