A major Kiwi firm has announced the lateral hire of a talented corporate and commercial lawyer who is set to become a member of the partnership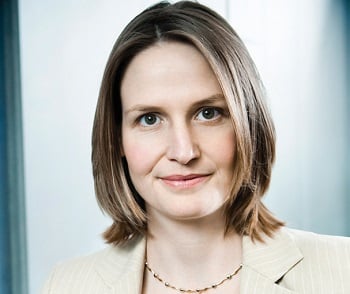 Minter Ellison Rudd Watts has announced the lateral hire of corporate and commercial lawyer Jane Parker who is set to become a member of the partnership once the New Zealand Law Society requirements have been met.
She will join the firm's Wellington corporate and projects team on November 10 from
Chapman Tripp
, where she is currently a senior associate.
Parker, who has worked at that firm for more than a decade, told
NZ Lawyer
that she feels the move is a case of going from "a positive environment into a more positive environment for me".
"At a general level it's a really exciting opportunity for me to join another top tier law firm where my partnership aspirations can be better met," she says.
"From conversations I've had with people that are [at Minter Ellison Rudd Watts] and have worked with them, I think MERW will be an easy cultural fit for me and will compliment my areas of specialisation – it already has a strong corporate commercial team in Wellington, with experience in energy, technology and the public sector. It's an opportunity to grow in an environment that will compliment my experience and goals."
Parker feels that her new firm really does live by its motto – "we listen, we care, we deliver" – and she's most impressed by its approach to diversity.
Minter Ellison Rudd Watts is already "walking the talk" in regards to women at the partnership table she says, and the evidence is in the fact that 30% of the partnership in Wellington are women.
The firm also invests well in mentoring and growing the capabilities of its junior staff, something which has also always been an important value to Parker.
She says she decided to study law because she wasn't completely sure what she wanted to do in life, but realised that a law degree would probably give her the most future options. Since then, she hasn't looked back.
She joined Shell New Zealand after graduating and worked there as both in-house counsel and in a commercial role, before continuing into in-house legal counsel roles during her OE in the UK.
There Parker worked for major brands including Barclays Bank, Interactive Investors International PLC (an IT services company and online financial services website) and Alfred Dunhill luxury goods.
But after four years abroad, Parker's husband was offered a job back in New Zealand, and the pair decided it was the right time to return.
"At that stage I hadn't worked in private practice at all and wasn't familiar with in-house legal teams in the NZ market at that time, so I wanted to join a top tier law firm with a reputation for excellence. I've now been [at Chapman Tripp] for 11 years, and I've worked with some great people and clients," she says.
A highlight of Parker's corporate and commercial career has been her involvement in a project advising Z Energy on its collaboration with BP and Refining NZ to jointly procure and process crude oil through the Marsden Point refinery.
"For me it was stand-out because of the calibre of people we were working with, the complexity of the arrangement and the opportunity that was created."
Parker thinks her extensive previous experience in in-house and commercial roles has been a vital ingredient in her success, because she's able to better understand the needs and competing pressures of her clients, and what can add better value for them.
In-house lawyers are highly capable and don't want to be told what they already know, she says. They're looking for additional expertise and understanding.
"[They want] a suite of options. These are not just the pure legal answers, but also holistic options that create a better overall solution for them," she says.