Two new directors complete a seven-member board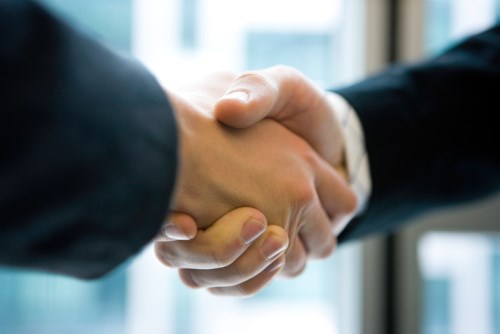 This version corrects the name of Innes Dean Tararua Law. An earlier version also included an incomplete list of the 55 members of NZ LAW Limited, which has been included in this updated version. NZ Lawyer sincerely apologises for the errors.
NZ LAW Limited's board has welcomed two new directors.
Melissa Bourke, a director in Innes Dean Tararua Law in Palmerston North, and Brent Winkelmann, a partner in Le Pine & Co in Taupō, have joined the seven-member board. The board's other members are:
Kristine King (Chair), Duncan King Law, Epsom, Auckland
Gerard DeCourcy, Downie Stewart, Dunedin
Mark Henderson, Corcoran French, Christchurch
Dan Moore, Norris Ward McKinnon, Hamilton
Natalie Smith, Johnston Lawrence, Wellington
"We welcome Melissa and Brent to the NZ LAW Limited board, and we look forward to their contributions to the group," said Kristine King, NZ LAW Limited chair.
"NZ LAW would also like to acknowledge the two directors who are retiring after each having served six years on the board. Jacqui Gray, a partner in Hastings firm Gifford Devine, has had responsibility for member firm staff training and development. Oamaru lawyer Michael de Buyzer, from Berry & Co, has held the board's insurance portfolio. Jacqui and Michael have set the bar very high for the directors who will take over their portfolios. We thank them very much for their commitment and work they have done for NZ Law," she said.
NZ LAW Limited is an association of 55 independent legal practices. The member firms are:
Allen Needham & Co Ltd
Argyle Welsh Finnigan
Aspiring Law
Attewell Clews & Cooper
Berry & Co
Boyle Mathieson
Breaden McCardle Lawyers
Chris Rejthar & Associates
Corcoran French
Cruickshank Pryde
CS Law
Daniel Overton & Goulding
David O'Neill,Barrister
DG Law
Dorrington Poole
Downie Stewart
Duncan King Law
Edmonds Marshall
Edmonds Judd
Gawith Burridge
Gillespie Young Watson
Gifford Devine
Greg Kelly Law Ltd
Hannan & Seddon
Horsley Christie
Innes Dean Tararua Law
Jackson Reeves Lawyers
James & Wells Intellectual Property
Johnston Lawrence Limited
Kaimai Law Limited
Knapps Lawyers
Koning Webster
Lamb Bain Laubscher
Law North Limited
Le Pine & Co
Mactodd
Malley & Co
Mike Lucas Law Firm
Norris Ward McKinnon
Price Baker Berridge
Purnell Jenkison Oliver
Rennie Cox
RMY Legal
RSM Law
Sandford & Partners
Sheddan Pritchard Law Ltd
Simpson Western
Sumpter Moore
Thomson Wilson
Wain & Naysmith
Welsh McCarthy
Wilkinson Rodgers Lawyers
Woodward Chrisp