Singapore firm taps KWM for new China practice leader… Deloitte prepares to expand legal services offering…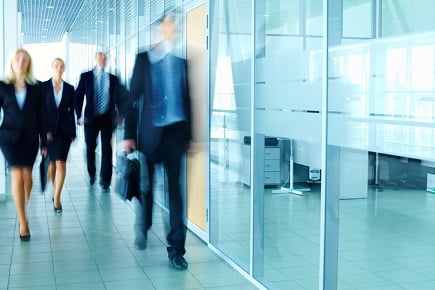 NRF closes Abu Dhabi, Kazakhstan offices

Norton Rose Fulbright has closed two of its Middle East offices amid changing client demand.

The team from the Abu Dhabi office has already relocated to Dubai, which will be the global firm's focus in the region.

Deidre Walker, NRF's head of Middle East told Australasian Lawyer that most of the firm's activity in recent years has been regionalized.

"As a result it makes better business sense to consolidate our resources in Dubai. Our clients want simplified access to our firm across the Middle East. This development addresses their needs allowing us to support them with their opportunities across the region."

In Kazakhstan, the firm's Almaty-based partner Yerzhan Kumarov will continue to work with NRF through his newly established firm KM & Partners LLP.

"We mutually agreed that a full service offering was no longer required by Norton Rose Fulbright in Kazakhstan," said Martin Scott, managing partner of Norton Rose Fulbright, Europe, Middle East and Asia. "With effect from January 1, 2018, Norton Rose Fulbright will no longer maintain an office there."

Singapore firm taps KWM for new China practice leader

Allen & Gledhill has hired Huang Xuhua as head of its China practice group.

With three decades of experience in Beijing, Hong Kong, New York and Singapore, he joins from King & Wood Mallesons where he was a partner for the past 14 years.

Huang's practice focuses on M&A, cross-border transactions and private equity deals.

Allen & Gledhill has also appointed five new partners in Singapore effective 1st January 2018.

Deloitte prepares to expand legal services offering

The legal division of big four accountancy firm Deloitte is set to make a play for a slice of the UK legal services market.

The firm, which already operates in Australia and many other jurisdictions in Europe, Africa, and the Americas, has yet to make a push into the UK and US.

Deloitte now plans to follow EY, PwC and KPMG by establishing an alternative business structure in the UK to offer legal services.

The Financial Times reports that the firm is unlikely to be much of a threat to the Magic Circle and large global players in the UK market. But its use of technology and other innovations will pitch it against the mid-tier firms.

Lee Ranson, co-CEO at Eversheds Sutherland told the FT that he expects the big four services firms to make a law firm acquisition within the next 3 years.