'Two Birds' CEO remains in the nest… Ince adds three new partners in Hong Kong…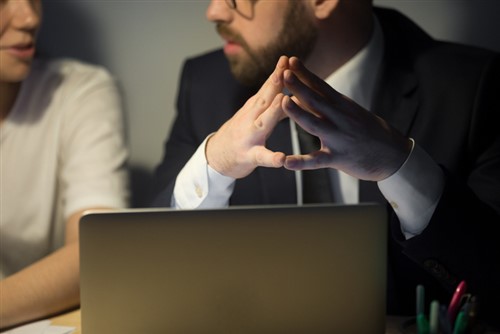 Norton Rose Fulbright has advised Ferrier Hodgson on its planned merger with KPMG, which aims to create one of Australia's largest restructuring services and forensic business advisory firms.
The merger plan was announced last week and will see KPMG Australia acquiring the Ferrier Hodgson offices in Sydney, Melbourne, Brisbane, and Perth. The Adelaide office is expected to be added later.
Norton Rose Fulbright corporate partner Jeremy Wickens and financial restructuring and insolvency partner Steve Palmer led the team, which advised on all legal aspects of the agreement.
"The strength of professional services firms is in their people, and the challenges of the transaction lay in ensuring that diverse expectations were addressed. We are pleased that we were able to assist Ferrier Hodgson in a way that addressed these challenges and resulted in a very satisfactory outcome for the firm and its partners," Wickens said.
The two partners were supported by corporate associates Christopher Langton, Julia Sonza and Ellen Laughton.
'Two Birds' CEO remains in the nest
International law firm Bird & Bird has re-elected David Kerr as its CEO for a 3-year term.
Kerr has held the role since 1996 and has seen the firm grow from a 70-lawyer operation with just 3 offices to its current reach of more than
1,300 lawyers across 29 offices including Sydney, Beijing, Singapore, and Hong Kong.
"We are going through a transformational period in the legal profession, our clients' industries, and in the world at large," commented Kerr. "Our focus has always been on helping our clients thrive in times of change – whether that's through new ways to deliver legal services or the creation of new offerings outside of legal; this focus puts us in a strong position."
Ince adds three new partners in Hong Kong
Ince Hong Kong, part of the international Ince Gordon Dadds network of independently-owner law firms, is adding three new partners.
The firm is leveraging the network's financial resources and proven track-record in Asia to launch new corporate finance/IPO and construction practices and strengthen existing core business areas.
Eric Lui will join the firm this month with expertise in banking, corporate finance and IPOs, areas in which he has handled a wide range of complex cross-border transactions involving Hong Kong and Mainland China.
In April, Alfred Lau will join with a focus on commercial litigation and dispute resolution.
Then in May, Ian Lo's hire will create a new construction practice with his additional areas of expertise to complement Ince's established dispute resolution practice.