The case sets a major precedent and will be influential around the world, the plaintiff's lawyer says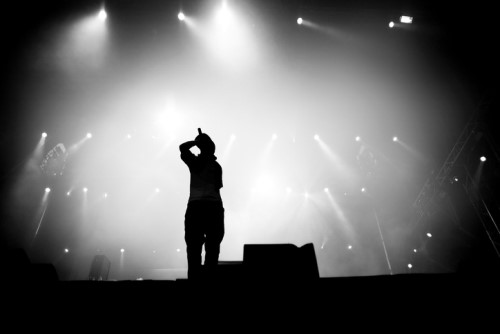 The National Party can't catch a break.
Not only has it lost the government to Labour, it has now been beaten in court by American rapper Eminem.
National has been ordered by the High Court to pay $600,000 for infringing on intellectual property owned by Eminem and the publisher of "Lose Yourself" in a political ad for the 2014 election.
The High Court noted that Eight Mile Style held the exclusive licensing control for the song, and that it rarely granted permission for the song to be used in ads. The award, which includes damages and interest from 28 June 2014, was the reasonable amount that hypothetically would have been paid to license the song, which won the 2003 Academy Award for best original song.
No additional damages were awarded because the court found the party did not act recklessly since it sought professional advice to make its ad. It licensed the background song used in its ad, a track called "Eminem Esque," from Australian music production company Beatbox Music, which bought the license from US-based music library Labrador.
Justice Helen Cull found three reasons why "Eminem Esque" was a copy of "Lose Yourself." There are "minimal differences" between the songs. The ad's background track "substantially reproduces the essence of 'Lose Yourself'," the judge said.
The track "sounds like a copy and is a copy of 'Lose Yourself'" and "was designed to 'sound like' Eminem and 'Lose Yourself' as production music and a sound-alike track," she said.
"It was no coincidence that the works sounded the same and the undeniable inference to be drawn from the evidence is that the composer of 'Eminem Esque' had 'Lose Yourself' in front of him at the time of composition," the judge said.
National, which was found to have committed three acts of copyright infringement, is going after Beatbox and Labrador.
"The ruling clarifies and confirms the rights of artists and songwriters. It sets a major precedent in New Zealand and will be influential in Australia, the UK and elsewhere," Adam Simpson, who acted for Eight Mile Style and song writers Jeff Bass and Luis Resto, told the
New Zealand Herald
.
Related stories:
Court date set for Eminem's rap battle against NZ National Party
Nationals in court with Eminem over campaign song copyright