Effective September 1, six new appointees are from the firm's Wellington office while three are from its Auckland office.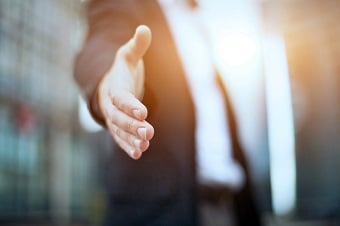 Chapman Tripp
has made nine new appointments effective September 1, in the Auckland and Wellington offices.
In Wellington, Harriet Hansen, Bridgette Martin, Sebastian Templeton, Jess Elder, Anthony Wicks and Nik Bruce-Smith have been promoted to being senior solicitors.
In Auckland, George Moore and Kylie Paine have been made senior solicitors. Robert Grignon is now a senior legal advisor and will become a senior solicitor himself pending completion of
New Zealand Law Society
requirements.
Hansen – a former legal counsel for the New Zealand Commerce Commission – is with the law firm's competition and regulatory group. Hansen advises international and domestic clients on a range of competition, regulatory and consumer matters.
Martin is an expert in procurement projects in the public sector, specialises in commercial law and projects. She works closely with public and private sector clients in the telecommunications, energy, infrastructure, government, technology and banking sectors, advising on a broad range of commercial contracting arrangements and general advisory work, including contract and procurement issues, and privacy and consumer protection law.
Templeton, who works closely with clients in a wide range of industries including the airport, energy and telecommunications sectors, is a specialist in competition and regulatory law. He is experienced in merger control, enforcement matters, and assisting clients in regulated industries.
Elder regularly sought out by clients to assist their in-house legal teams, specialises in various aspects of corporate finance. She advises borrowers and lenders in relation to bank financing, wholesale and retail bond offers and other capital market transactions.
Wicks is a specialist in commercial and public law litigation and dispute resolution who advises on a wide range of commercial disputes, including class actions. He advises clients in both the public and private sectors on judicial review, administrative law, decision-making processes, public sector contracting and regulatory investigations.
Bruce-Smith who has particular expertise in large commercial arbitrations and as lead counsel in the successful mediation of disputes also has extensive experience in complex litigation. Joining the law firm in 2012, he has appeared in the High Court and Court of Appeals for clients.
Meanwhile, Moore who's based in Chapman Tripp's Auckland office is a specialist in commercial property law with a particular focus on retail development leasing for both landlords and tenants, large-scale residential subdivisions and forestry matters. He advises clients on the acquisition and development of large commercial property; due diligence investigations of commercial property portfolios; design, build and lease contracts for commercial projects; forestry agreements; and OIO applications.
Paine, who has worked with clients in projects ranging from residential to geothermal power plants, is a construction and major projects lawyer. She has advised both developer and contractor clients. She is also experienced in drafting a range of domestic and international commercial arrangements.
Grignon is a specialist in tax matters. He has advised clients in matters including mergers and acquisitions (structuring, due diligence and SPA negotiations), cross-border investments, tax disputes and property taxation, including the recently enacted residential land withholding tax (RLWT).