The latest Grant Thornton International Business Report hands New Zealand second place behind one European nation for predicted acquisition activity over the next two years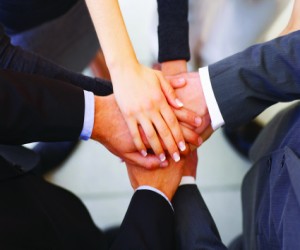 More businesses in New Zealand than any other country in the world, apart from Finland, are anticipating a change of ownership in the next two years.
The latest
Grant Thornton International Business Report
, which surveys 12,500 business leaders in 45 economies, shows that 27% of New Zealand businesses anticipate a change of ownership by 2016 - more than double the global average of 11%. Only Finland ranked higher than New Zealand at 33%.
The report mirros the KPMG New Zealand findings last month which, as
reported
by NZ Lawyer, indicated that rising levels of capacity and confidence are the key drivers behind the trend.
Grant Thornton New Zealand's head of lead advisory, Martin Gray, agrees, saying the findings reflect growing confidence in New Zealand in a post GFC era.
"New Zealand has had a couple of good years in terms of growth; there have been some good corporate performances, we've witnessed a strong performance from the New Zealand stock market and a significant lift in the number of IPO's," says Gray.
"The New Zealand economy had a strong, early exit out of the GFC. We are well ahead of Australia and a lot of our major trading partners. This environment is contributing to renewed confidence, and owners sense that their businesses will achieve higher valuations than any time since 2007."
The report shows 29% of the New Zealand businesses expecting a change of ownership in the next two years are anticipating management to be involved in the acquisition. This is up from 24% in 2012.
"What we see happening is private equity is available to support management buy-outs and management buy-ins. Trade buyers have been prominent in the GFC looking to acquire market share in a depressed environment where some businesses have struggled. The level of distressed sales has abated," says Gray.
Trade buyers, he adds, are still active, but they're likely to be "dynamic" companies looking at strategic acquisitions aimed at further growth, rather than the opportunistic approach of recent years.
According to the survey results, globally 55% of dynamic businesses globally plan to grow through acquisition, compared to 31% of all businesses.
"Bank liquidity is high and funding readily available to both private equity backed management teams and trade buyers for well thought out acquisitions."
Gray says business owners in the baby boomer generation, who are at or nearing retirement age, will be more inclined to sell as the value of their business increases.
"The next couple of years will be a good time for a baby boomer to exit their business."
The full IBR 2014 M&A report is available
here
.
You might also like: New Zealand leading the way in M&A activity