The partners will bolster the firm's private equity platform in the APAC region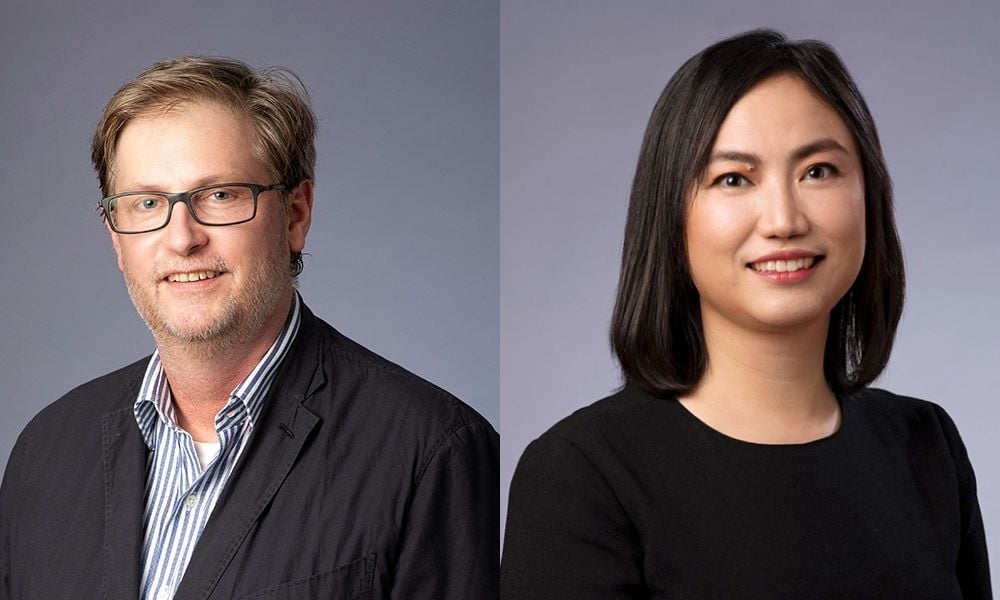 Goodwin has added to its private investment funds group in Hong Kong with the hire of Phil Culhane and Elyn Xing.
The seasoned private investment funds experts join the firm's partnership, and are expected to bolster its private equity offering in the APAC region.
"Phil is among the senior statesmen in the Asia fund formation space, and Elyn has a wealth of experience in advising funds operating in the region. We are excited that they have chosen the Goodwin platform to team up once again," said Goodwin Hong Kong chair Yash Rana, who also heads up the firm's Asia team.
Culhane has advised on private investment funds formation for more than three decades. In particular, he works with alternative asset managers in Asia – both startups and established companies.
Xing focuses on guiding the sponsors of private investment funds, co-investment vehicles and separately managed accounts. She has handled debt, energy, growth capital and emerging markets funds in a wide range of sectors and across various strategies.
The new partners have worked together before, having logged a stint at a global firm.
"With their strong collective background and unmatched expertise, Phil and Elyn will work with our existing talented fund formation lawyers to further strengthen our private equity platform at the intersection of capital and innovation and serve clients across the Asia-Pacific region," Rana said.
Last month, Goodwin's private equity team in Hong Kong collaborated with the Frankfurt and London teams in advising Tiancheng International Investment Ltd with regard to its proposed divestment of Tiancheng Pharmaceutical Holding AG. Under the terms of the deal, global healthcare company Grifols would purchase Tiancheng Pharmaceutical Holding AG for €1.1bn.
Partners Gregor Klenk (Frankfurt) and Carl Bradshaw (London) helmed the multijurisdictional Goodwin team on the transaction. They were joined by partners Andy Lacy (Washington), Dulcie Daly (London), Hugh O'Sullivan (London), Chi Pan (Hong Kong), Bosco Yiu (Hong Kong), Daniel Lindsey (Hong Kong); counsel Felix Krueger (Frankfurt); associates Quenie Hubert (Frankfurt), Leota Walter (Frankfurt), Angus Simpson (London), Alex Lindsay (London), Matthew Birchall (London), Brady Cummins (Washington), Katherine Kissinger (Washington) and Eugena Tong (Hong Kong); and international legal consultants Timothy Lam (Hong Kong) and Cecilia Chen (Hong Kong).