The number has been steadily increasing since 2010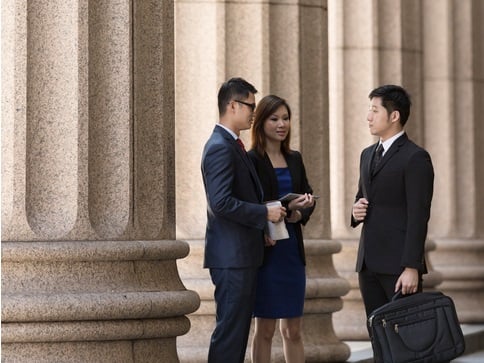 In-house lawyers now make up almost a quarter of all lawyers in New Zealand, according to figures from the New Zealand Law Society (NZLS).
Data compiled by NZLS revealed that there are now 3,206 in-house lawyers working in New Zealand, which represents 24% of a total of 13,530 practising lawyers. The majority of in-house lawyers are in Auckland (1,258) and Wellington (1,228), with Christchurch at 205.
The number is up from the 19.3% in 2010, and the 21.2% in 2015.
"This has been happening for some time and is gradual," Jane Wellik, associate director of Niche Consulting Group, told NZLS. "There's always been a need for in-house teams to develop their own capacity, rather than have an external spend, and over the last five years I have noticed a gradual increase. Obviously Wellington is a government city, and we have seen an increase in team capacity in government in-house roles, but we have also seen gradual increases in the size of corporate teams. As organisations grow and develop, so do their legal requirements. Organisations like the Ministry of Business, Innovation and Employment and the Auckland Council have significant in-house teams, providing strong legal capability across the business."
Sinead McAllery, talent-acquisition and marketing consultant at Niche, told NZLS that there is an incentive for new lawyers to go into in-house roles.
"In-house entry-level roles tend to pay better than law firms, if you're looking at up to around two to three years PQE," said McAllery. "However, it seems to even out at that intermediate level and then you start seeing higher increases in firm than in-house remunerations."
However, McAllery noted that some entry-level lawyers prefer law firms over in-house roles, as they feel they will get pigeon-holed too quickly, especially in government roles. But that often changes to a preference for in-house as their career develops.