A national Australian firm has appointed a new chairman, while two of China's elite firms plot the biggest merger "since Coward Chance and Clifford Turner" in this week's international news roundup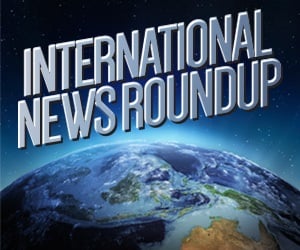 [Australia] National firm appoints new chairman
McCullough Robertson has announced that prominent native title lawyer Dominic McGann will take over from outgoing chairman Brett Heading.
In taking over chair duties, McGann pledged to aid the firm in its ongoing evolution.
​"Without change there can be only stagnation and that has never been a component of McCullough Robertson's fabric," he said.
McGann has more than 30 years' experience in commercial law and, since joining the firm in 1996, has built a reputation in the mining and resources sector as an authority on native title and cultural heritage.
Prior to joining McCullough Robertson, McGann held prominent positions within Queensland Government agencies. He was Executive Director of Crown Law, and Executive Director - Policy and Legislation Division with the Department of Justice and Attorney-General.
Source:
Australasian Lawyer
[China] Elite Chinese firms Zhong Lun and Jun He considering merger
Last week, revelations appeared that two of China's elite firms, Jun He and Zhong Lun, are mulling a possible merger. It followed news that Zhong Lun has taken on a 22-partner team from legacy Kaiwen, which is parting from Grandway with whom it merged in 2012.
Should the deal between Jun He and Zhong Lun go ahead, it will have ramifications around the globe and some lawyers have reportedly compared the merger attempt to being as transformative as that between Coward Chance and Clifford Turner in 1987, which created today's magic circle firm Clifford Chance.
Source:
The Lawyer
[US] White & Case and the £40k "golden handshake"
The Lawyer reports that US firm White & Case has used the lure of hefty sign-up fees in an effort to expand its London private equity practice with
Linklaters
associates.
The move follows that of partners Richard Youle and Ian Bagshaw, who resigned from the magic circle firm last October in favour of Linklaters. Some of the "golden hellos" were worth up to £40,000 - the average income for a British family with two working adults.
However, one source said bonuses at Linklaters often exceeded that figure, meaning US firms like White & Case have to prise the top guns out with a high associate salary, enviable client list and bonuses to boot.
Source:
The Lawyer
[UK] Female partners remain minority at international firms in London
Partner numbers at US firms have soared by around 25% since 2008, gender diversity remains a "thorn in the side" of many international firms in London, according to Lawyer News Daily.
In 2013, women represented just 17.6% of UK partners across the top 30 international firms in the city.
In total, 63% of the top 30 London firms had five or fewer female partners during 2013, with the UK offices of Davis Polk & Wardwell and Simpson Thacher both running an all-male partnership during the year.
Source:
The Lawyer
[Turkey] Turkish court orders reversal of government ban on Twitter
A Turkish court has ordered the telecommunications authority to restore access to Twitter, issuing an injunction just five days after the government blocked access to the social network.
The ban came shortly after Prime Minister Recep Tayyip Erdogan threatened to "rip out the roots" of Twitter, which has been a conduit for links to recordings suggesting government corruption.
The telecommunications authority had accused Twitter of disobeying Turkish court orders to remove content and the move drew international criticism. Many Turkish users flouted the ban, finding immediate ways to circumvent it. President Abdullah Gul tweeted his opposition to the blockage.
Deputy Prime Minister Bulent Arinc told reporters the telecommunications authority would obey Wednesday's court decision when it received official notice, but reserved the right to appeal.
Source:
Fairfax