A new report shows that Wall Street's elite law firms are no longer the only ones paying big money for legal talent… International law firm launches consultancy… Dechert continues to battle against claims from Coudert Bros. bankruptcy… Indian law firm brothers go head-to-head in Mumbai…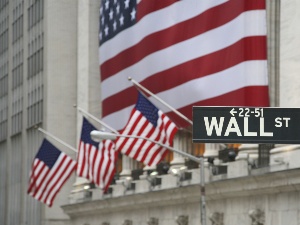 Top Wall Street firms losing out to bigger-paying rivals
As another sign of the changing legal landscape a report shows that Wall Street's elite law firms are no longer the only ones paying big money for legal talent. In some cases international firms like Kirkland & Ellis and Gibson Dunn are attracting top partners with deals that can in some cases triple their compensation. Kent Zimmerman of law firm consultancy Zeughauser told Bloomberg that many of these 'high-flyers' are still in their 40s and are being tempted away from Wall Street by the mega-deals.
International law firm launches consultancy
DLA Piper
has moved into consultancy with the launch of a new venture called Noble Street. The new arm is based in London but is reported to be eyeing opportunities Asia and the Middle East. Noble Street will focus on media and entertainment and will advise which the firm says is an underserved sector. The new venture is headed by Anthony Mosawi who has an impressive pedigree in film finance with his firm Mayhew Entertainment. Previously he was a lawyer with Paramount Pictures.
Dechert continues to battle against claims from Coudert Bros. bankruptcy
A case dating back a decade is still causing problems for international law firm Dechert. In 2005 it acquired the Paris office of Coudert Brothers, the international law firm which filed for bankruptcy a year later. It's claimed that revenue from pending client work should have been paid to the bankruptcy administrators which led to US federal courts ruling on whether a law firm owns its pending or unfinished billing. Last year a New York appeals court ruled that they did not. However the original case was left open by another federal court allowing Coudert's creditors the opportunity to proceed with the case. Following new allegations made late last year Coudert's administrators have been given time for the discovery to continue.
Indian law firm brothers go head-to-head in Mumbai
The story of one of India's leading law firms continues to play out as the one half of the split Amarchand & Mangaldas opens a second office. The law firm separated after Shardul and Cyril Shroff's mother died leaving all her shares to older brother Shardul. Following a public dispute and a ruling by the Bombay Supreme Court the firm was divided geographically between the brothers with Shardul taking the Delhi part of the firm and Cyril taking Mumbai. Now Shardul is expanding his venture and has opened a new Mumbai office. A report in the Economic Times says that he has hired 12 lawyers and intends to have 50 within three months. It's reported he is offering 70 per cent pay increases.