An international firm has been named the world-leader in real estate... Ashurst loses another Tokyo partner to King & Spalding… Law firms told to promote 'unbundling' of legal services… Microsoft in gender discrimination lawsuit…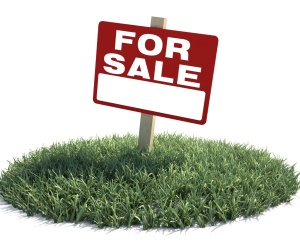 International firm named world-leader in real estate
Baker & McKenzie has been named the world's leading real estate law firm by Euromoney. The firm was named overall leading global firm and ranked number one for its real estate legal services in 10 countries including Hong Kong, Indonesia, Taiwan, Thailand and Vietnam) and two regions (MENA and Latin America). It was also recognized in 16 further countries including China, Japan and the Philippines and five regions including Asia.
Ashurst loses another Tokyo partner to King & Spalding
A fourth partner from Ashurst is joining King & Spalding's newly-opened office in Tokyo. It's the firm's 18th office overall and 10th office outside the United States. Along with the firm's Singapore office, the Tokyo office will anchor King & Spalding's energy practice throughout the Asia-Pacific region. The partners that have already joined from Ashurst are John McClenahan, Mark Davies and Chris Bailey who joined in June as founding partners; Robert Lewi will join in October.
Law firms told to promote 'unbundling' of legal services
Britain's Legal Services Board has said that law firms must promote the ability for clients to choose 'unbundled' legal services; a move which is unlikely to be popular with lawyers. Unbundling means that law firms give clients the option to only be advised on certain aspects of their case and can mean that the client, rather than the lawyer, prepares evidence and the court bundle and instructs the barrister directly.
The push to inform clients about the opportunity to unbundle is despite the LSB's own research finding that law firms could end up with negligence claims from not knowing enough about a client's case and the potential of ambiguity in the law firm's duty of care. There is also concern from some that it will make running a law firm unprofitable, especially for smaller firms.
Microsoft in gender discrimination lawsuit
Another tech company is facing allegations of discriminating against women following a case against Twitter and a dropped-suit against a Silicon Valley venture capital firm. Now Microsoft is being sued by former employee Katie Moussouris who claims that the firm did not consider her for promotion while less-qualified male colleagues were promoted. She claims that this happened more than once since she joined the firm in 2007.
Microsoft's 'stack-ranking' selection process was unfairly biased against women says Moussouris; the firm stopped using the numerical based system last year. "It is an artificial system that requires winners and losers," Kelly Dermody, attorney at Lieff Cabraser Heimann & Bernstein, one of two firms representing Moussouris told CNN "There's no performance-based need to do that."