Minter Ellison scoops class actions specialist from HSF… Clyde & Co hires IP team from Rouse… New global tax head for international firm… Figures show desire of UK lawyers to stay in EU…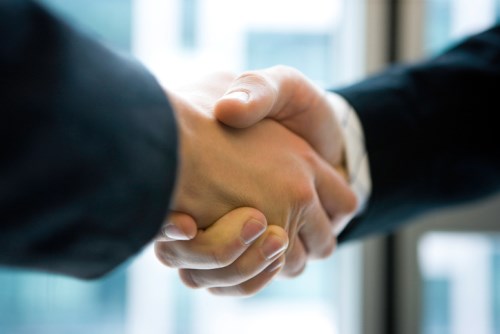 Minter Ellison scoops class actions specialist from HSF
Class actions specialist David Taylor has joined Minter Ellison as a partner in Sydney.
He was previously with
Herbert Smith Freehills
and has advised in some of Australia's most significant recent shareholder class actions across a number of industries.
MinterEllison's Risk, Regulatory, Insurance & Controversy Leader, partner Ross Freeman said Taylor has earnt a reputation as the 'go-to' specialist in the field.
"David's track-record in advising companies in class actions is impeccable – he has been involved in some of Australia's highest profile, bet-the-company cases," he said.
When he spoke with us in 2016, David Taylor said that he has made his home in Sydney, having been brought up in London.
He also shared with us the best advice he's ever been given. It was from his dad and was: "Know what you know, and what you don't know, know that you don't know it."
Clyde & Co hires IP team from Rouse
Clyde & Co has made a significant hire in Shanghai, with the appointment of Elliot Papageorgiou as a partner.
He joins the international firm's joint law venture Clyde & Co Westlink along with a team of four lawyers. The team joins from Rouse where Papageorgiou has spent the past 12 years building his IP practice in China and the wider Asia Pacific region.
He studied in Australia before heading to Europe.
New global tax head for international firm
Linklaters
has appointed Dick Hofland as its new head of its global tax practice.
He has been head of the firm's tax practice in Amsterdam since 2014 and succeeds New York tax practice leader Gordon Warnke in the global role. Hofland holds a tier 1 ranking in Chambers.
Figures show desire of UK lawyers to stay in EU
The Law Society of Ireland says that 75% of solicitors registering to practice in the country were from the UK in 2016.
Although Brexit talks are now underway, there is still great uncertainty of the outcome but Ken Murphy of the Law Society of Ireland says it is not expecting a large-scale move of lawyers to Dublin.
"All the evidence that the society has is that England and Wales solicitors, almost without exception, are staying exactly where they are,' he told the Law Society Gazette. 'And where they are, in the overwhelming majority of cases, is either London or Brussels."
He added that the surge in registrations is about lawyers protecting their ability to practice in the EU post-Brexit.