The history of Māori judge appointments shows that it has not been an easy path for Māori lawyers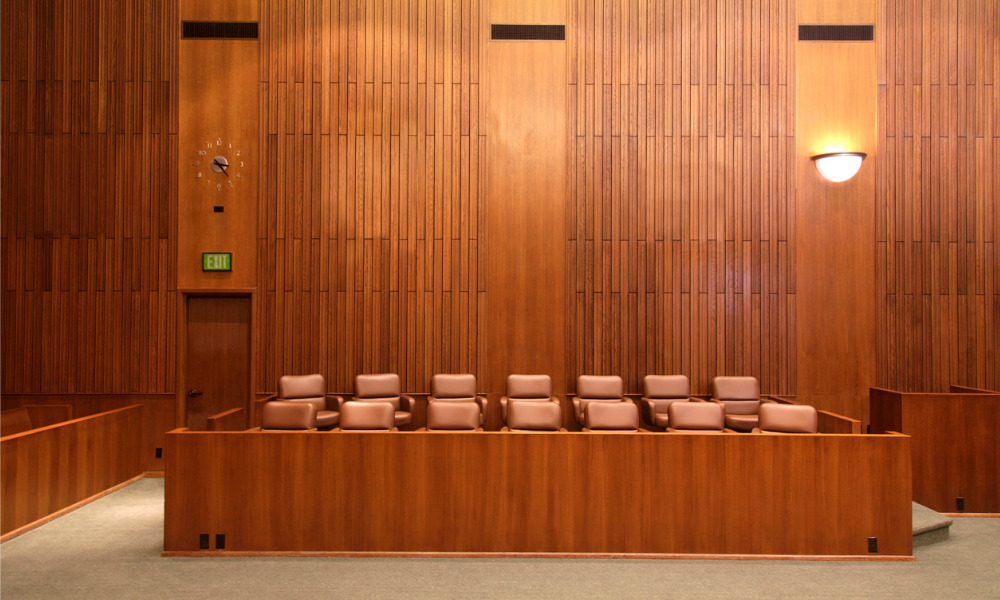 In 2018, over 14,000 lawyers held practising certificates issued by the New Zealand Law Society. Of these practitioners, almost 80% were of New Zealand European descent, and Māori practitioners made up just 6.1% of New Zealand's lawyer population despite being the second-largest ethnicity group in the country.
Moreover, the New Zealand Law Society revealed that as of June 2018:
there were 489 female and 331 male Māori lawyers practising
the highest practising areas for Māori lawyers were company law (41.3%), property law (38.4%), civil litigation (37.1%) and criminal law (36.2%)
Māori is the 5th most spoken language amongst lawyers – behind English, Mandarin, French and Hindi
These statistics show that there is room to bolster the proportion of Indigenous legal practitioners in New Zealand. As Kahui Legal managing partner Kiri Tahana put it, "our law profession should reflect our communities."
"New Zealand's legal profession is out of kilter with the wider New Zealand population in terms of ethnicity, but there are indications that things are changing," the New Zealand Law Society said.
Last week, NZ Lawyer looked into the representation of Māori lawyers in New Zealand's private firms. This week, we examine how well-represented this community is in the courts.
Māori representation in New Zealand's judiciary
In 1897, Apirana Turupa Ngata (later Sir Apirana) became the first Māori man to be admitted as a barrister and solicitor. The first Māori woman to follow came almost 80 years later when, in 1972, Georgina te Heuheu (later Dame Georgina) was admitted. 1988 saw the establishment of Te Hunga Rōia Māori o Aotearoa (the Māori Law Society), which represents te iwi Māori in the legal profession and interacts with several bodies including the New Zealand Law Society and the Law Commission.
The Māori Law Society provides a timeline of pivotal events for Māori in the country's judicial system. In 1923, Harold Herbert Carr was appointed to the bench of the Native (later Māori) Land Court, becoming the first Māori to be appointed a judicial officer. In 1995, Lowell Goddard (later Dame Lowell) was sworn in as the first female Māori High Court Judge, her male Māori contemporary Edward Durie sworn in in 1998.
In 2019, His Honour Judge Heemi Taumaunu became the first Māori to be appointed chief district court judge. Taumaunu developed the first Rangatahi Court in 2008, a youth court that follows Māori cultural processes. He has been credited as a pioneer of the Rangatahi Courts, which, as the District Court describes, has encouraged "a wider appreciation for the value of culturally responsive justice."
In May of the same year, Justice Joe Williams was appointed as the first Māori judge of the Supreme Court of New Zealand. Williams grew from poor beginnings to achieve an impressive career. "It was very obvious to me from a young age, that being brown was not a good thing," he said in a 2020 interview with media company Stuff. Reminiscing on his childhood, Williams reiterated the systemic racism faced by Māori.
"There were small things… I noticed the way people who worked in the shop treated us, compared with others," he said. "I think it internalised within me the idea that I wasn't much good, and that if I needed to be much good I needed to be different to what I was. I needed to minimise my upbringing, and maximise the vanilla-isation of my education."
Receiving a scholarship to complete his secondary education at Lindisfarne College in Hastings, Williams explained his difficulty in fitting in with his peers. "… You were with the doctors' and dentists' and lawyers' sons, and farmers' sons and so on, and still, home was a railway station... And every minute of every day you got reminded that that's success, and that's not," he told Stuff.
However, Williams exceeded expectations in school, and after completing his LLB and LLM (Hons), he co-founded Walters Williams & Co in 1994. In 1999, he was appointed chief judge of the Māori Land Court, and later held deputy chairperson and chairperson roles in the Waitangi Tribunal. He was appointed a judge of the High Court in 2008, a judge of the Court of Appeal in 2018, and a judge of the Supreme Court in 2019.
Williams frequently preaches the importance of including tikanga, Māori customary practices, into the New Zealand legal system, explaining that it is "extraordinarily difficult to be an effective lawyer these days if you don't have some grounding in the basics of tikanga."
He also emphasised the value of patience for young Māori lawyers and Māori law students.
"There is great deal of expectation for young Māori lawyers to deliver the goods early, but I would say to them 'patience, grasshopper, patience.' Spend time learning and learn from the best," Williams told the New Zealand Law Society.
Other recent appointments of Māori to judicial roles in New Zealand include Damian Stone and Terena Wara, who were appointed as judges of the Māori Land Court in 2019, and Stephen Clark, who was sworn in to Hamilton's District Court in 2020.