Gadens becomes official legal partner of Gold Coast Marathon… AI is top trend for law firms' tech investments…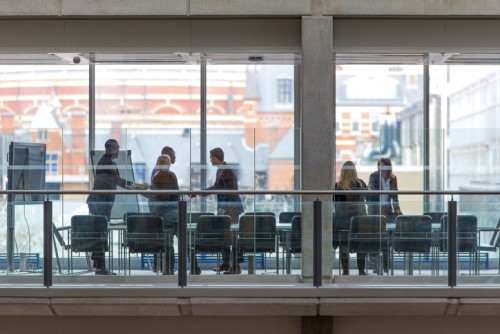 The ability of foreign lawyers to advise clients in Malaysia on an ad-hoc basis may be restricted by proposed new rules.
However, the Malaysia Bar Council says it is open to discussion on the planned change to the Legal Profession Act 1976 which would only allow foreign lawyers to 'fly in, fly out' for a total of 60 days in a calendar year.
The change could restrict the abilities of foreign lawyers to offer their specialist advice to Malaysian client but the Law Society Gazette says that the Law Society of England & Wales has met with the Malaysian Bar Council to avoid the restriction.
The report says that the Malaysian Bar Council has reiterated its intention to liberalise the market and would meet with the country's attorney general to make that case.
Gadens becomes official legal partner of Gold Coast Marathon
A major event in the annual sporting calendar is being supported by Gadens as official legal partner.
The Gold Coast Marathon takes place in July and will attract 28,000 participants this year of all ages and abilities from over 50 countries across eight races.
"The Gold Coast Marathon is one of the premier events on Queensland's annual sporting calendar and we look forward to working with the team at Events Management Queensland," said Brisbane-based Gadens partner Michael Owens. "Our firm has a close connection with many clients based on the Gold Coast and we look forward to enhancing that network through this partnership."
AI is top trend for law firms' tech investments
Law firms will be investing in artificial intelligence this year but it's not the only technology that will be in focus.
Freelance US lawyers marketplace LAWCLERK has revealed the results of its annual survey of 165 legal practitioners across a variety of topics – from the use of technology to gender and racial diversity.
Among its findings are that 67% believe they will increase the use of tech in their practices in 2019 with AI (33%), court technology improvements (30%) and stricter privacy laws (17%) emerging as the top 3 trends for this year.
While AI is a key focus, 65% believe AI will never take over the role of a lawyer.
More than 4 in 10 respondents have tried alternative billing models (such as flat fees) and reported success, with 28% being open to trying.
The survey also revealed that 55% believe the legal industry is behind other industries in gender and racial diversity.