A major NZ legal salary survey has revealed that at senior level, post-qualified experience now no longer dictates pay. Find out why the results spell good news for Auckland lawyers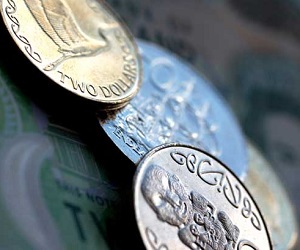 The results of the 2014 Legal Personnel market and salary review for the Auckland area show that as lawyers move into senior roles, salaries now reflect performance rather than post-qualified experience (PQE).
This was revealed as a result of the decision to analyse solicitor salaries across each PQE year level this year, rather than by specific practice area.
A total of 61 firms across the Auckland region participated.
Legal Personnel recruitment consultant Alison Frith says that the data uncovered some interesting trends.
"We found that with solicitor salaries, once they reached the eight year PQR mark, they tended to plateau and the range increased. Our actual average for nine year PQE came in $11,000 higher than the 10 years PQE average – which just demonstrates that once you reach that more senior level, salary starts to reflect performance rather than straight PQE level," she told
NZ Lawyer.
The results also indicated that at the senior level, if solicitors are not progressing to partner level, their salaries tend to level off. Salaried partners' pay rates showed a great deal of variation, ranging from low $80,000s to $300,000+, reflecting the wide variety of small, boutique and mid-tier practices that were surveyed across the region.
Overall, the 2014 survey spells good news for the legal profession in Auckland, showing that salaries have remained stable and increased a modest amount across the majority of roles.
The forecast for salary increases for the year to March 2015 also indicates an average rise of 2.7%.
In terms of market sentiment, the report revealed that in professional legal roles the trend towards a low turnover has continued, with 66% of respondents experiencing low to no staff turnover in the past year.
Furthermore, 45% of firms are looking to increase solicitor numbers over the next 12 months.
"From our point of view as recruiters, and an economic point of view, the fact that almost half of firms surveyed are looking to increase solicitor numbers, and almost a quarter are looking to increase support staff over the next 12 months is indicative of a general sense of optimism and confidence from our clients," says Frith. "Also the increased number of graduates being hired echoes this sentiment, and bodes well for succession planning and firms looking to the future."
But, Frith warns, the survey also provides further evidence that many lawyers are snubbing traditional external law firms and instead looking for opportunities in-house.
And because these roles are still fairly limited in number in Auckland, it has led to strong competition amongst candidates.
"Firms are losing talented lawyers to in-house opportunities – traditional law firm values and the partnership model aren't as attractive to many young lawyers coming through, who want more flexibility and to work for firms that are more closely aligned with what they believe," Frith says.
She doesn't believe that we'll see any major deviations from these current trends in the year ahead; and all bets are that the market will continue to remain stable but quietly positive, with experienced and commercially-savvy lawyers still in demand and hard to find.
"Firms that will have success will be those that are able to look past traditional criteria like PQE level and areas of experience when recruiting, and identify those candidates who have the right attitudes, behaviours and the potential to add value to their businesses."
Selection of results from the 2014 Legal Personnel market and salary review
Demand for temporary staff has fluctuated but overall remained at similar levels to 2012/2013. Firms continue to be cost-sensitive in this area and are implementing technology and re-thinking workflows to efficiently utilise their resources to cover increased demand internally.
The trend for solicitors to actively seek out in-house opportunities in preference to private practice continues. These roles are still fairly limited in number, resulting in strong competition amongst candidates.
There has been a noticeable lift in professional recruitment within top-tier firms, coupled with a more open attitude towards grade criteria (e.g. candidates with lower Law GPAs than normally required for graduate level recruitment are now being hired in, which we think is reflective of the tight professional market).
Graduate recruitment seems to have increased in small to medium firms, compared with recent years. This is most likely in response to increased workflows and a sense of market optimism.
The increased level of recruitment we observed last year has continued over the past 12 months and is reflecting the general sense of business confidence and optimism as the economy improves. However, firms are still taking their time to recruit and being quite specific about their requirements.