Tributes paid to Reed Smith's global diversity director … Herbert Smith Freehills hires Asia-Pac arbitration lawyer from Clifford Chance… Eversheds considers new management structure…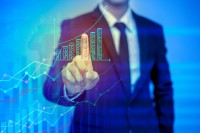 Magic circle firm helps design AI solution
Slaughter & May has been running trials of an artificial intelligence solution for document analysis for merger and acquisitions work. The system has been involved in due diligence matters for the magic circle firm.
The system has been developed by UK firm Luminance and its CEO Emily Foges said the aim is for the technology to think like a lawyer.
"With Slaughter and May's help, we are designing the system to understand how lawyers think, and to draw out key findings without the need to be told what to look for," she told the Law Society Gazette.
Tributes paid to Reed Smith's global diversity director
International law firm Reed Smith has paid tribute to its global diversity director Deborah Broyles who passed away last week at the age of 53.
The San Francisco-based partner led the firm-wide drive for diversity and received a sting of awards for her dedication to helping create an inclusive legal profession.
"Deborah was a brilliant lawyer and was passionate about her clients and her work," said Sandy Thomas, Reed Smith's Global Managing Partner. "She won praise and admiration through her hard work and advocacy, and she was fierce about making the case for diversity and equal opportunity in the legal profession."
Herbert Smith Freehills hires Asia-Pac arbitration lawyer from Clifford Chance
Kathryn Sanger is joining the international arbitration team at Herbert Smith Freehills in Hong Kong after 14 years at Clifford Chance. She will become the 13
th
dedicated arbitration partner at HSF in Asia.
Sanger has 15 years of experience of arbitration and litigation proceedings in Asia and is a fluent speaker and reader of Mandarin Chinese.
Eversheds considers new management structure
There could be changes at the top at international firm Eversheds once the incumbent chief executive Bryan Hughes steps down in 2017.
The firm is said to be considering a new structure which would likely include current managing partner Lee Ranson succeeding Hughes, international managing partner Ian Gray taking a new management role and global commercial chief Keith Froud stepping into Gray's role.
The report by Legal Business suggests that management titles aside, the trio will all have important roles at the top of the expanding law firm.