The company's after-tax profits have more than tripled in the last four years alone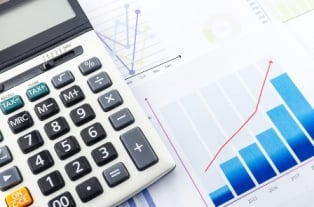 Litigation backer Burford Capital reported a banner performance for 2016, posting impressive growth in virtually all key metrics.
The litigation finance firm said net profit after tax jumped 75% year-on-year from US$65.7m to US$115.1m, while operating profit rose 61% from US$77.2m to US$124.4m, contributing to a 21.1% return on equity.
Total income increased 59% to US$163.4m, buoyed by 60% growth in litigation investment income (US$140.2m) and 263% growth in new initiatives income (US$8.8m). Insurance income grew 1% to US$12.9m.
"Burford has experienced another record year, its seventh consecutive year of significant double-digit growth," said Peter Middleton, Burford's chairman.
The firm's income and profits after tax have more than tripled since 2012. The strong performance last fiscal year has prompted the firm to increase full-year dividend by 14.4% in US$ terms and 38.3% in Sterling terms.
Burford also reported that demand for its capital is reflected in record new litigation finance investment commitments of US$378m, up 83% YoY, pointing to a strong possible pipeline of income.
Last year, Burford spent US$160m
to acquire GKC Holdings
, the parent company of its main rival, Chicago-based Gerchen Keller Capital. The acquisition added US$1.3bn of new assets under management.
Burford now has US$2.3bn invested in and available for legal finance. US$1bn is in the firm's direct investing activities while US$1.3bn is in its investment funds.
Related stories:
Litigation backer believes Brexit bodes business boon
World's largest litigation funder formed
More law firms start trading uncollected billings for cash