Global compliance firm launches entity solution… Ashurst association firm appoints Jakarta disputes partner…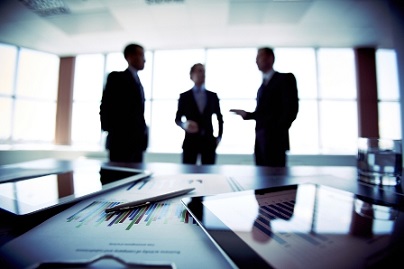 Lex Mundi announces strategic plan for member firms
Law firms that are members of the Lex Mundi network will benefit from strengthened competitiveness after the board of the network approved a new strategic plan.
Greater use of technology is key to the new plan with a set of Lex Mundi technology capabilities including solutions which will allow member firms to collaborate across the network's platform.
The network, which includes Clayton Utz in Australia and
Simpson Grierson
in New Zealand, recently hired three new members of its team with a focus on technology and innovation.
"We are proud to be the first network to have a dedicated professional resource for helping member firms in their technology and innovation initiatives," said Carl Anduri, President of Lex Mundi. "We are also excited to add very talented professionals to our business development team whose keen understanding of clients and their business challenges can help us marshal the resources of our network and find unique client solutions."
Global compliance firm launches entity solution
A global online compliance firm has launched its first product designed to ensure compliance with recurring obligations.
Corpman Global Compliance is based in New York and was co-founded by a former executive of Practical Law, which became part of Thomson Reuters.
The new Entity Compliance product is designed to help law firm and legal department administrators maintain compliance with recurring obligations in more than 50 jurisdictions.
"The demands on companies to ensure compliance with laws, regulations and rules of conduct are constantly increasing and changing," noted Sylvester Gooijers, Corpman Global Compliance CEO. "After more than a year of research, generating the content and building the software, Corpman is delighted to have struck partnerships with reputable law firms all over the world for validation of its high-quality content."
The information provided is maintained by editors and lawyers from firms including Clifford Chance and Latham & Watkins.
Ashurst association firm appoints Jakarta disputes partner
Indonesian firm Oentoeng Suria & Partners in association with Ashurst has appointed Prawidha Murti as a partner in its disputes resolution practice in Jakarta.
She joins from Makes & Partners, in alliance with Singapore's Wong Partnership LLP, with more than 14 years' experience in litigation across multiple jurisdictions.
"Asia is of key strategic importance to the firm. Wida is a very well rounded lawyer who has advised her clients on different aspects of dispute resolution, both locally and internationally," commented Nigel Pridmore, Ashurst's regional head for Asia. "Her arrival, will enable our highly-regarded disputes team to capitalise further opportunities and continue to build on our success and excellence in client service."