Ashurst appoints global sustainability partner… Linklaters weighs international roll-out for new parental leave policy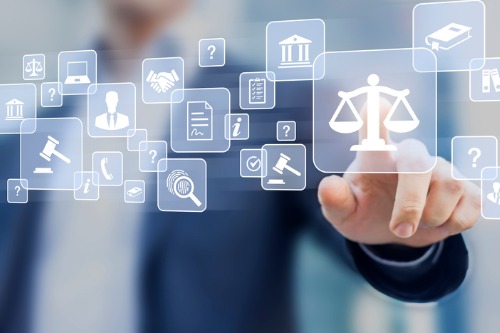 Legal services workforce to shrink but lawyers will survive
As with many others, the legal services industry is undergoing change driven by factors including technology, changing client demands, and globalization.
A new report highlights some significant effects of these changes through over the next decade, including a reduction in the overall legal services workforce.
The Law Society of England & Wales estimates that, in the UK alone, there will be a 4% reduction in headcount in the industry, with 13,000 jobs lost by 2027.
However, it notes that legal professionals are expected to increase their share of the overall industry workforce, from 47% in 2017 to 57% in 2027. Legal associates are expected to see their share of total jobs in the industry rise from 11% in 2017 to 15% by 2027.
The total workforce in 2017 was 321,000 including 150,000 legal professionals.
Losses will be significant in roles such as legal secretaries (a reduction of almost two thirds) who will make up just 3% of the total legal services workforce, while other office support staff will be reduced by a quarter to a 9% share.
Meanwhile, staff with degrees or other higher qualifications will account for more than 99% of the legal professionals workforce, 76% of the legal associate professionals workforce, and 80% of the senior support staff workforce.
The report says that the sector will need to recruit around 100,000 employees from 2017-2027, or around 10,000 per year, of which around 7,000 will be legal professionals and around 2,800 legal associate professionals.
But it also highlights a potential skills gap around problem solving, client handling, and planning and organization.
"For anyone aiming for a career in the law, it is worth noting that a common theme from employers was that firms were paying more attention in recruitment to people skills, such as communication and team working, whereas in the past they had only looked at technical legal skills," said Law Society president Simon Davis. "Commercial awareness and management skills were also seen as important."
Ashurst appoints global sustainability partner
Ashurst has appointed its first global sustainability partner, tasked with helping clients with multi-jurisdictional and regional sustainability issues.
Anne-Marie Slot, based in London, will work with Dave Rome, strategic director in the Global Loans team; and sustainability advocates in the firm's offices worldwide, to drive sustainability focus for clients, markets, and the firm's own locations.
Linklaters weighs international roll-out for new parental leave policy
Employees at international firm Linklaters may see their parental leave entitlements extended following a new policy launch.
The firm says that an enhanced policy is being assessed for suitability for its 30 offices in 20 countries and could be introduced in 2020.
For now, from the start of 2020, any of the firm's UK employees whose partner is having a baby, adopting a child or becoming a parent through surrogacy (regardless of gender or gender identity) will be offered twelve weeks' paid leave which can be taken at any time during the first 12 months from the arrival of their child.